M2 lands Sky Zone account
The indoor trampoline park company has high ambitions to attract new customers this year.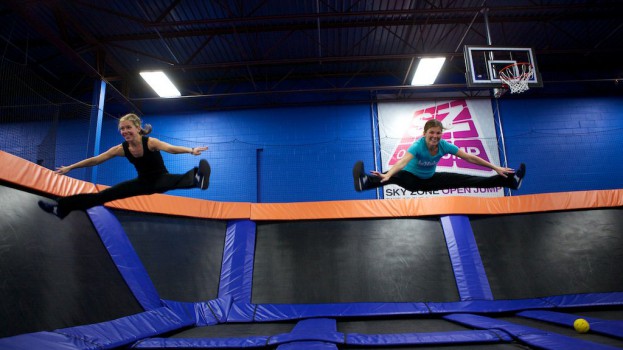 Future corporate parties for M2 may involve a lot more bouncing around now that the agency has been named MAOR for Sky Zone in the Greater Toronto Area.
The agency is ready to launch a 2015 campaign for the trampoline park on Monday that will leverage existing U.S. assets and feature a mix of TV, radio, digital, social media, cinema and direct mail.
Leigh Hannah, manager, client business lead from M2, says that Caroline Irving, owner of the three GTA Sky Zone locations, approached M2 directly after seeing its work with other clients in Canada, including PEI Tourism, Dairy Farmers of Canada and RBC. The IPG Mediabrands agency is tasked with attracting new customers to the company's three existing venues in the GTA - Mississauga, Vaughan and Toronto – as well as promoting a planned park in Whitby, ON.
It's a fun account for M2 but one with a lot of potential for growth as well. Jumping on a trampoline, whether for fun or fitness, is growing in popularity. There are more than 95 Sky Zone parks across the U.S. and five in Canada, including the three in the Toronto area, one in Ottawa and one in Winnipeg, offering fitness classes, dodgeball competition and of course, birthday parties.