On the MiC: ComScore's co-founder on video metrics
Gian Fulgoni on the impact mobile and viewability are having on branded content, and the power of sharing, ahead of his metrics keynote at BCON Expo.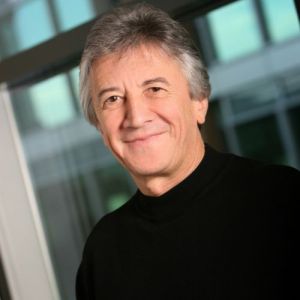 Gian Fulgoni, co-founder and executive chairman emeritus of ComScore, will be giving a keynote talk at the BCON Expo this month in Toronto, where he'll be unravelling the mystery surrounding measurement of digital video.
MiC spoke with Fulgoni about the impact mobile is having on video consumption, the impact of branded content and why offline word-of-mouth still matters.
What can BCON attendees expect from your talk?
I will be especially focused on the way marketers can leverage mobile devices to deliver branded content. Over the past four years, mobile devices have essentially caused a doubling in time spent on the web. The time spent is incremental, so you have a lot more chances to reach people on the internet but one of the challenges is that 80% of that mobile time is on an app.
I'll also show a couple of case studies of how we've been able to measure the impact that branded content has on people's attitudes and behaviour toward a brand.
It's a very powerful tool – branded content that leads to sharing that generates word of mouth in the offline world, which presumably then leads to incremental sales. Branded content is more likely to be shared than a regular ad and you can really get high reach without having to pay for it, and it's persuasive. Also, 90% of word-of-mouth still occurs offline. So the way to think about digital is that it's possible to set the fire and get communication going or sharing going, and it becomes a blaze when you add in the offline word-of-mouth communications.
What are some of the challenges you see facing advertisers in the branded content space? 
Is a piece of paid content ever in view to the consumer? If you are the advertiser and are the one paying to put a video out there, I think you'd be interested to know how many people saw it or read it, and were they the right demos that you supposedly bought? It's pretty clear there is a big error level in both of those variables.
So how can advertisers avoid being part of that 50% of digital ads that are never seen?
[Advertisers] can demand an audience guarantee. One of my clients has allowed me to show some evidence that shows [an audience guarantee] can increase the ROI on your digital investment by factors of five or six. So it's important to the advertiser and they are demanding it.
What are some of the initiatives ComScore is working on?
Our big new product is measuring multi-platform. There are two dimensions to it – measuring digital multi-platform and bringing TV into the game. For digital, which is desktop, mobile phone and tablet, we recently introduced our Media Metrix product which measures audiences for websites across the three platforms, duplicated and unduplicated. For TV, we are working hard on measuring video across all platforms both in the U.S. and in Canada, to bring true multi-platform measurement to video. We call it Total Video.