Let's Talk TV decisions signal altered specialty landscape
Genre protection is being removed and competition encouraged by the CRTC.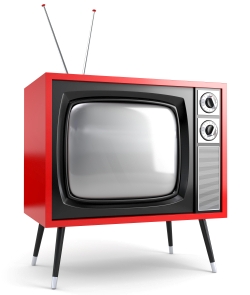 The CRTC has done away with genre protection that restricts specialty channels to broadcasting certain types of programs.
The result will see existing channels be able to acquire or produce shows that "better respond to their audiences' interests and needs," the CRTC said in its decision. These changes will see new specialty channels enter the Canadian market and compete with existing channels.
"Both existing and new channels will need to be innovative and creative to succeed," the CRTC warned in its decisions released Thursday.
And the CRTC will require all broadcasters to financially invest in programs made by Canadians.
"Quality matters over quantity, " CRTC chair Jean-Pierre Blais told a noon-hour Canadian Club audience.
It remains to be seen what the outcome of the changes will be but the lack of genre protection and relaxation of Canadian content rules during the daytime could impact reality and lifestyle programming while less volume of shows would narrow the opportunities for brand content integrations.
Lauren Richards, founder of Pollin8, says she believes dropping genre protection is overdue, as it does limit healthy competition to make more TV that Canadians want to watch.
However, "with all the choices out there, I think it will be a challenge for [those programs] to be Canadian," she says. 
The next decision from the regulator will address issues such as cable package unbundling and providing pick and pay options to consumers.
On Thursday the regulator also responded to consumers wanting to combine traditional TV viewing with online streaming platforms.
Here the CRTC appears ready to order upstart Canadian streamers CraveTV and Shomi to offer their services across the internet.
"The CRTC is introducing an important change to ensure Canadian video-on-demand services can compete on an equal footing with online video services," the CRTC said as part of its latest decision-making.
"Canadian video-on-demand services will be able to offer exclusive content as long as they are available to all Canadians over the Internet without a television subscription," the regulator said.
The latest Let's Talk TV decision focused on how the industry will define programming created by Canadians and how it can be measured and promoted.
The CRTC says it is also reducing screen quotas for the amount of Canadian programs local TV stations and specialty channels must air, with the exception of sports and mandatory services.
The CRTC will focus instead on evening prime time, when Canadian viewership is strong. Here the regulator will look to ensure most TV stations and channels reinvest a portion of their revenues into content made by Canadians. Canadian expenditure obligations for broadcasters will remain in place, as channels will still spend a percentage of revenues on homegrown content.
As an example, certain programming, including drama and documentaries, will see broadcasters continue to invest at least 75% of their content budgets into programming from indie producers.
From Playback Daily, with files from Media in Canada