Addictive Mobility focuses on apps with new launch
The company has launched Constellation mDMP, a fully dedicated mobile in-app data management platform.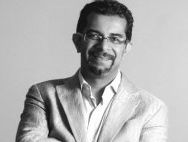 Mobile advertising platform Addictive Mobility has launched a new data management platform that is dedicated to targeting users while they are on apps.
Called Constellation mDMP, the launch focuses on building in-app audience profiles as well as incorporating a number of targeting methodologies, such as by geography, gender, age or behaviour.
Naveed Ahmad, CEO of Addictive Mobility, says the launch is one of the biggest for the company to date, with his team aiming to evolve with the conversation around mobile. The launch builds on another from the company late last month, when it announced new technology that allows clients to re-target customers who have visited their branded app.
"What we see happening over the past six to nine months is that people aren't just saying you need to be in mobile advertising anymore, they are now asking what mobile advertising actually means," he says. "Is it mobile browsing? In-app? A combination of both? This mobile DMP is strictly focused on in-app."
According to internal research from Addictive Mobility, mobile users are spending about 86% of time in-app.