Corus Entertainment swings to second quarter loss
The broadcaster posted a non-cash radio impairment charge of $130 million, while lowering earnings guidance due to "further economic headwinds" impacting advertising market confidence.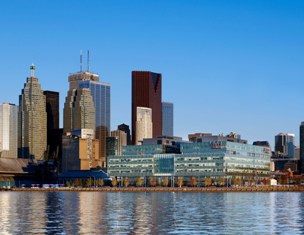 Radio asset writedowns had Corus Entertainment on Thursday swinging to a second quarter loss.
Also weighing down the broadcaster during the latest three months to Feb. 28 was lower specialty channel ad revenue as "further economic headwinds" impacted advertising market confidence.
The broadcaster, with Doug Murphy recently replacing John Cassaday as president and CEO, posted a second quarter loss of $86.8 million, compared to a profit of $6.1 million in the same period of 2014, with overall revenue virtually unchanged at $191.4 million.
The quarterly loss was due mostly to non-cash radio broadcast license and goodwill impairment charge of $130 million.
And a false dawn for Canadian advertising demand led Corus to warn it will not meet its segment profit guidance for fiscal 2015 unveiled at an investors conference in November 2014. Corus execs at the November investor day predicted earnings growth from a forecasted advertising market recovery.
But with advertisers remaining cautious and a market rebound not materializing, the broadcaster on Thursday warned it will not meet earnings expectations for fiscal 2015.
Second quarter TV revenues overall rose 2% to $155.2 million, against a year-earlier $152.1 million. At the same time, specialty channel ad revenue was down by 7%, as subscriber revenue rose 2%.
And radio revenues were down 8% year-on-year to $36.3 million.
Corus' Murphy in a statement added the broadcaster had launched "a comprehensive review of opportunities arising from this new flexible regulatory environment" after the CRTC's recent Let's Talk TV hearings and decisions.
From Playback Daily