HuffPo Canada launches two verticals
The publisher has rolled HuffPost Canada Parents and HuffPost Quebec Style out in the Canadian market.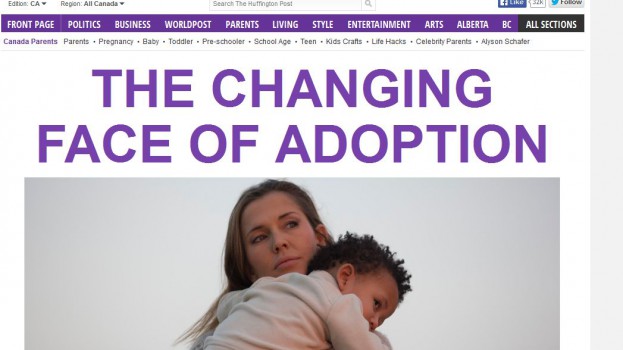 As Huffington Post celebrates its 10th anniversary since launching in the U.S., the website's Canadian branch is rolling out two new verticals: HuffPost Canada Parents and HuffPost Quebec Style.
AOL Canada's previous parenting site, Parentdish, and all of its content, will be rolled into the new HuffPost Canada Parents launch. Rashida Jeeva, GM, Huffington Post Canada, AOL Canada, says content on the new HuffPost Canada Parents site aims to take on the shareable nature of HuffPost Canada content, and will zero-in on a target of 25-to-49 year-old adults.
In addition to original reporting, HuffPost Canada Parents will include video offerings, like the recently announced series Apparently, which is set to launch later this year. Apparently will be one of the first shows produced in AOL Canada's new in-house production studio, and will showcase a behind-the-scenes look at the daily lives of two families through the lens of GoPro cameras.
According to comScore Canada statistics provided by AOL Canada, three million parents visit AOL Canada's sites a month.
Also launching on HuffPost Canada's network this week is HuffPost Quebec Style, a new site targeting the 37% of HuffPost Quebec readers who say they are interested in staying ahead of fashion and trends, according to PMB and comScore Canada.
HuffPost Quebec Style joins Art-de-Vivre as a French-language site from AOL Canada. The new site will focus on fashion, beauty, celebrity and design. HuffPost Quebec gets 1.7 million unique visitors a month, according to comScore Canada numbers from AOL Canada.