This is your brain on TV ads
Quebecor Media has partnered with Neurometric to measure neuromarketing around its ad formats.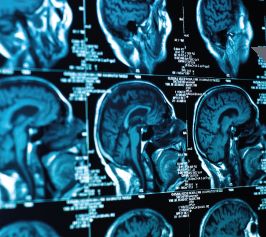 Quebecor Media took the guesswork out of whether or not people were paying attention to their ads, conducting tests with Quebec-based neuromarketing firm Neurométric.
The test was conducted on 40 participants between the ages of 18 and 54 this May. The group was split into Generation Y (18 to 34) and Generation X (35 to 54). Participants were asked to press keys on a keyboard when they noticed a brand placement, with the speed at which they pushed the keys noting the attention and interest they paid towards the spot. They were measured during three non-traditional ad units: an animated banner, a generic end of show squeeze-back and a product placement.
Daniel Bédard, director of research, Quebecor Media, says the aim of the test was to quantify the belief that attention rises as ad creative does.
TV segments with animated banner ads had the fastest responses from test participants, garnering 7.5 times more attention than shows that didn't have the spots. That result was strongest with younger test participants, which reported an 11% jump in attention for animated banners. Generation Y testers reported a 2% jump in attention for the ads. Bedard says that difference likely comes down to younger viewers being used to seeing those kinds of ads online.
Neurométric will likely continue working with Quebecor Media on future tests.