SBC Media brands acquired by C.J. Group of Companies
Magazine titles and digital assets previously run by SBC include Snowboard Canada and SBC Skateboard.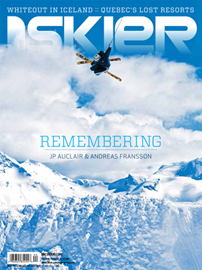 SBC Media's magazine titles have found a savior.
Toronto-based C.J. Group of Companies has acquired eight of the action-sports media company's brands, including all of their associated digital assets. Prior to its closure earlier this year, the Toronto-based publisher focused on sports including snowboarding, skateboarding and skiing.
The titles will now fall under C.J. Oyster Publishing, a division of C.J. Group of Companies. The acquisition includes eight titles, including Snowboard Canada, SBC Skateboard, SBC Skier, SBC Wakeboard, SBC Business, SBC Surf, SBC Ski & Snowboard Resort Guide and Snowboard Canada Women's Annual,  as well as the titles' websites and social media platforms.
"Our vision and leadership will ensure athletes, content producers and brands continue to have a prestigious national, multi-media platform to showcase their sports, lifestyles and products," Jay Mandarino, CEO and president of the C.J. Group of Companies, said in a statement.
The announcement of the acquisition said C.J. Group will invest further in digital growth for the online, social media and digital editions of the SBC publications. Details of the purchase price and acquisition were not disclosed.
The group owns 24 companies, which focus on an array of related production services including screen printing, bindery services and digital printing. It also owns C.J. Skateboard Park & School, Canada's largest not-for-profit all-ages indoor skateboard park, which hosts programs for special needs children and at-risk youth.
Details around the deal have not yet been disclosed and as of press time, no mention of whether or not the Wakestock wakeboarding and live music event that the company hosted in the past was included in the deal.