Why Jay Mandarino saw life in the SBC brand portfolio
The C.J Group of Companies owner on why he bought the SBC Media's magazine brands and what he plans to do with them.
Jay Mandarino owes his life to skateboarding. As an eight-year old when things were falling apart for him, he found his groove on a skateboard and never looked back. So, when SBC Media looked like it was struggling to keep its trove of sports magazines alive, Mandarino naturally came to the rescue.
To be exact, Mandarino didn't just jump into the fray and buy up the outdoor sports brands after SBC Media closed its doors in July this year. His company, the C.J. Group of Companies, had made an offer to the sports brand's publisher a year earlier but the two had failed to reach an agreement over price, and Steve Jarrett, who had built SBC Media from start-up three decades ago, wanted one more stab at saving his magazine business. The eventual deal, which includes eight titles, was announced last week. Mandarino was the last to put in a bid for the brands, inspired to act when he learnt that the magazines might be sold off individually and each, eventually, cease publication.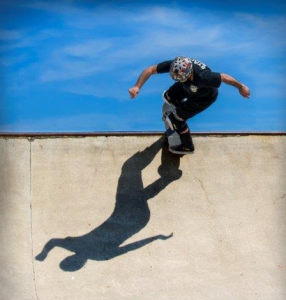 "I've been in the ski and skateboarding industry forever," says Mandarino (pictured, right) in an interview with MIC. Mandarino was a ski instructor and a professional skateboarder in the 1970s. He also owns a non-profit C.J. Skateboard Park & School, which offers programs for at-risk youth and children with disabilities. "Canada is a country where we have winter for five or six months of the year. We need people to be active and we need to promote our culture of winter sports."
It is clear that the acquisition of the SBC brands, which include Snowboard Canada, SBC Skateboard, SBC Surf and Windsport, is a personal and passionate decision for Mandarino. But he is still an entrepreneur with a printing business who sees financial potential in rescuing and growing the magazines.
As he sets about breathing new life and energy into brand partnerships, Mandarino and Filomena Tamburri, the magazines' publisher, are currently in the process of building their editorial team, hiring back some of the original SBC staff (several of the original team of 17 full-time staffers have already found employment elsewhere) and setting deadlines for next issues.
The SBC brands, which include six magazine titles and two annual publications, and will be housed under the company's publishing arm and run by Tamburri with an aim to grow their current audience. "These are brands with a strong readership and an invested community of advertisers. That will not change," she says. But the company hopes to grow the brands outside their niche community by developing their web assets and social media presence more.
To secure the faith of its advertisers the company is working on rolling out partnership plans and is developing focus group sessions to find ways to integrate brands into the print and digital editions of its publication.
How will the company turn around what appears to have been a long-time struggling business for Jarrett?
"We plan to build on the brands' history and just bring more efficiency to the operation with a slightly different vision," says Tamburri.
That different vision means not meddling too much with the editorial vision of "iconic" brands but enhancing their production quality and reducing the number of issues. The C.J. Group of Companies has its own printing press and will leverage its internal assets to prop up the publications.
"We're going to add higher value to them," says Mandarino. "We'll do a special treatment to all covers, we will be using special dye cutting and special foil to produce a much more touchy-feely, high-quality resolution magazine." The company will be ditching the web printing process for a superior sheet set printing model and will print half the number of copies that SBC Media did.
The company will also reduce the number of issues for each magazine and up the subscription price, although ski resorts, industry hotels and other high-visibility spaces will receive complimentary copies.
In addition to those changes, the company will also be adjusting the back-end of its website design to make it comment-friendly, and to build a community around its brands.
Despite low projections for ad revenue in the magazine industry this year – ZenithOptimedia predicts that ad sales will fall by 10% for consumer magazines every year between 2015 and 2017 - Mandarino feels confident that he can build and develop new partnerships to not only retain the publications' traditional advertising base but to grow it.
"We run a lean and mean business," he says. " We are going to partner with everyone; our competition, the industry. [These magazines] are a  great place for new premieres, new products."
The larger company has 23 sales representatives some of whom have been tasked to cultivate existing brands and build new relationships. The publishing arm of C.J. Group of Companies is also working on a youth-based winter sports magazine to extend its reach to a younger audience.
"We have phenomenal athletes who don't get the representation they deserve," says Mandarino. "For Canada, it's really important to have these sports publications in print and in digital."
SBC's Wakestock event remains with Steve Jarrett but the company did negotiate the use of the events side of the business and plans to announce its own event soon.