Twitter aims to cut the clutter
The social media co has launched Moments, a new tool that aims to help users find major events happening on the platform.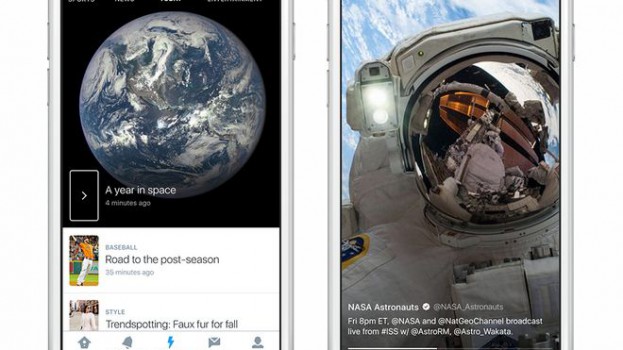 Twitter's had a busy week. Yesterday the company confirmed co-founder Jack Dorsey would become its permanent CEO, and today it has introduced a tool that helps users find major events as they're happening on the platform.
Dubbed "Project Lightning" during development, presumably both for the lightning bolt icon and the tool's use as a way to focus on one point, Twitter has rolled out Moments, a tab on the platform that curates tweets around live news, entertainment and sports events. Launching only in the U.S. for now, Moments will be curated by Twitter with content partners like Bleacher Report, Buzzfeed, Entertainment Weekly, the New York Times and Vogue also participating as content curators.
When a user clicks into the lightning bolt Moments tab they see a list of clickable stories. By clicking on one, the user sees a short title, an introduction and a description of the story. Moments lets users swipe to go through the tweets associated with that story, with a progress tab showing how much of the story has been viewed.
Users interested in more stories on a given category can swipe through topics like entertainment and sports to find additional Moments from the past few days.
Moments will be rolling out into additional counties, including Canada, in the coming months. A spokesperson for Twitter says there are also talks around creating brand-specific moments, but no timeline is attached to that.