Amanda Lang joining Bloomberg Canada
The former CBC host will have a weekday show on the upcoming channel, which is launching in November.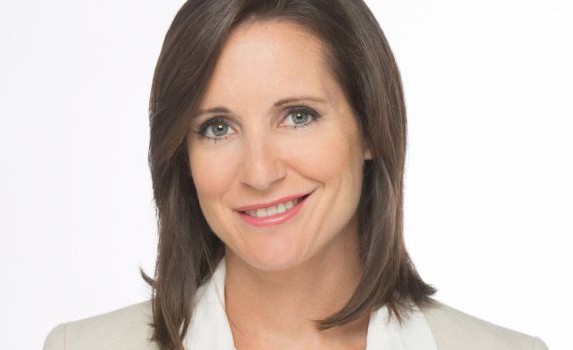 When it was announced earlier this week that Amanda Lang was leaving her post as host of the CBC's The Exchange with Amanda Lang, it didn't take long for the gossip mill to place her at soon-to-be-launched Bloomberg TV Canada.
This morning that was officially confirmed, with word that Lang will be the host and producer of Bloomberg North, which will air weeknights at 6 p.m. on Bloomberg TV Canada.
Lang's tenure at the CBC lasted six years, with her reporting for The National and hosting The Exchange with Amanda Lang on the CBC News Network.
Earlier this week Bloomberg TV Canada operator Channel Zero announced its first original show for the upcoming channel, The Daily Brief. The show, which will air weekdays at 4 p.m., will be anchored by former BNN The Street journalist Pamela Ritchie and focus on the day's market news, targeting an investor audience.
Chris Fuoco, VP of sales and marketing at Channel Zero, says his company's experience with Hamilton, ON-based CHCH confirmed the continuing importance of news to viewers, and lead to partnering with Bloomberg for the launch of Bloomberg TV Canada.
"Live news is still very relevant to viewers," he says.
Targeting a high-net-worth audience of business professionals, Fuoco says that high-end automotive companies and airlines have been two of the most-interested categories in advertising on the channel to date.
Bloomberg TV Canada is set to launch on Nov. 16.