Joe Ripp works the CMO relationship
In an interview with MiC, the Time Inc. CEO and chairman talks about cozying up to marketers and building the right work culture.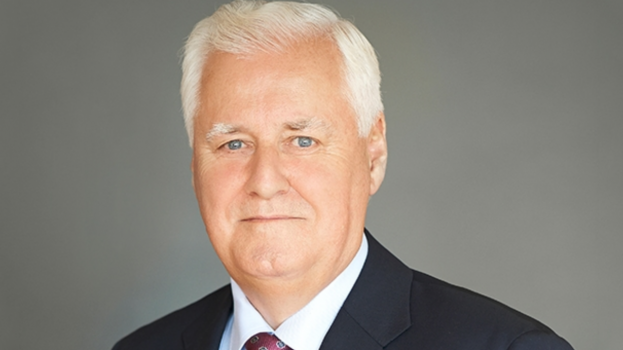 "Culture trumps strategy every day of the week," Joe Ripp, CEO and chairman of Time Inc. told a packed audience at the FIPP World Congress in Toronto yesterday, quoting IBM's Lou Gerstner. Having outlined his company's plan of action for the foreseeable future, Ripp – and others after him – emphasized the importance of building a workplace culture that mirrors the multichannel, multiplatform, multipolar world of media today.
That, to him, also means erasing the historic church-state divide and creating a more open relationship with the marketing department. Ripp has made a public effort of getting that message across – at Cannes this year, he hosted an event on board billionaire Ronald Perelman's yacht and invited 50 key chief marketing officers to drink and revel with him.
"The CMO has a very hard job today and many of them have short shelf lives, because there is a real challenge," says Ripp, in an interview with MiC on the sidelines of the conference. "How do you get your message through the clutter?" Once a CMO himself – at AOL – he empathized with his marketing cohort and urged FIPP attendees to help CMOs understand that premium content is where readers engage, and that digital is not necessarily the best investment.
"Today there are so many choices, and so many choices looking like shiny objects. Everything is digital, everything is mobile. The reality is that that mobile devices are pretty lousy advertising delivery vehicles and there's no engagement going on. Everyone is talking about advertising as if its a direct-response vehicle; its not."
To that end, Ripp urged publishers of premium content publications to recognize that the focus of their efforts should be on producing rich content that cannot be duplicated.
"[Our work] is to create an environment that is conducive to engagement. How long are readers engaging with content? Are they absorbing it? Print magazines are still very effective because its me-time, and it's a place where advertisers can get readers who are engaged with content. You're going to see a lot of advertisers saying that really good quality content is where I want to be."
But that conversation won't happen if publishers don't make the extra effort to reach out to the CMO, says Ripp. (After spending an afternoon at the FIPP Congress, he left Toronto to land in Orlando just in time for the U.S.'s biggest marketing conference, hosted by the Association of National Advertisers, to talk to his "customers.")
"At the end of the day both the publisher and the media buyer and the agency are trying to solve the problem of helping the CMO sell more things, and if we work in partnership with one another not opposed to one another we can ultimately help the CMO." 
Time Inc. has built its own native ads offices in Brooklyn with Matt Bean, the former editor-in-chief of Entertainment Weekly running that shop. But focusing on native is not a new thing, says Ripp, who believes there is too much of a fuss around native advertising and its impact on the imaginary church-state line. After all, each of Time Inc.'s publications, he says, came out of a need for advertisers to reach specific audiences. "We started Fortune for advertisers to reach business people, we started Money to reach people in financial services, Sports Illustrated was to reach people who wanted to buy beer and liquor."
Within Time Inc., the key, in his opinion, is, "how to get our organization to not to be fearful but to be excited about the opportunities [this world] presents."  While investing heavily in digital media, specifically video (with a focus on raw video content with journalists producing and posting quick self-shot videos to accompany their stories), and in big data to show how its readers consume its content, Time Inc. will soon move its offices from its signature mid-town space to occupy space in a more horizontal structure in lower Manhattan. The move will see the company giving up 1,642 private offices and occupying 105 in a far-more open and collaborative working space.
While still at the vertical towers of the Time Life building, Ripp has moved out of his plush 34th-floor executive suite office, finding it stifling ("I was ready to choke"); at the new offices employees will be given laptops and be free to work anywhere in the building.
"There is no perfect solution [to our current challenges]," Ripp told MiC. "Businesses in transition are always messy. Our work is to create an exciting environment for talent to work."