Astral brings interactive boards to Toronto
The OOH division of Bell Media is launching TSA Interactive, beginning with a set of 10 screens around high-traffic areas of Toronto in November.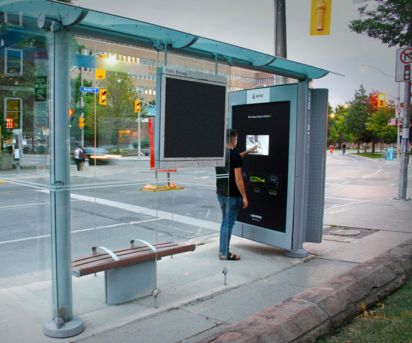 In a first for Toronto, Astral OOH is bringing interactive screens to the city next month with the launch of TSA Interactive.
As part of the new launch, 10 portable 22-inch interactive screens will be added to transit shelters in high-traffic areas around downtown Toronto. TSA Interactive boards include an interactive touchscreen that sits within a regular static transit shelter poster ad. Options for the board's interactive capabilities include movie trailers, new car features, mortgage calculators and concert listings, according to a release on the launch.

In consumer testing of the TSA Interactive boards around Toronto, 90% of users said they would like to see more of the screens in transit shelters and 84% said they would use the touchscreens again.