St. Joseph Media adds three titles
The magazine has picked up and rebranded three CAA magazines following an RFP.
St. Joseph Media is going into 2016 with a few more titles under its belt, picking up the contract to publish three CAA magazines.
Beginning in February, the media co will be publishing AMA Insider, CAA Saskatchewan Magazine and CAA Manitoba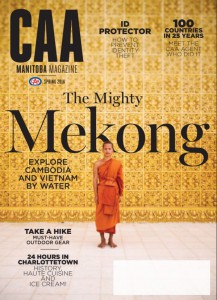 Magazine.
Prior to an RFP this spring the quarterly titles had been published by Vancouver-based Canada Wide Media.
Each of the CAA titles will be entering 2016 with a new moniker. Douglas Kelly, SVP, Strategic Content Labs at St. Joseph Media, says the titles have been rebranded to focus on the strength each has in the western market.
AMA Insider has a circulation of 620,000 and was formerly known as Westworld Alberta, CAA Saskatchewan Magazine has a circulation of 125,000 and used to be called Westworld Saskatchewan and CAA Manitoba Magazine has a circulation of 143,000 and was formerly known as Going Places.
In addition to the print versions of those magazines, St. Joseph Media will also be partnering with the CAA to launch Amainsider.com. The website will go live in February and feature content from each of the magazines plus additional digital-only content.
Robert Zyluk will be leading sales for Manitoba and Saskatchewan and be based out of Winnipeg, Brian French will be leading Alberta sales from the Calgary office. The magazines will be edited by Kellie Davenport, who previously led the Air Miles magazine at Rogers Publishing.
Image courtesy of Shutterstock