Brand Grow looks to cultivate new agency model
Brandon Grosvenor says his new company embodies a model better tailored to today's complex marketing environment.
There's been some fretting about the traditional media model for some time now. The big four keep getting bigger and smaller, local agencies are either too small or get swallowed up once they begin to spread their wings.
Is the traditional media agency too large, too unwieldy and too generalist to give marketers the right combination of riches they seek? If you ask Brandon Grosvenor, the answer is yes. Which is why the industry veteran, who's chalked up 20 years of experience working for the likes of Postmedia and Microsoft Advertising, is offering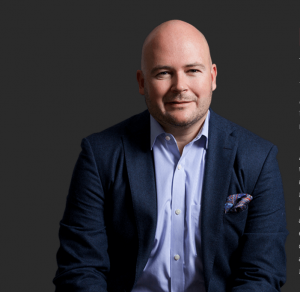 something new. He's the founder and CEO of a unique kind of agency, a full-service media agency based on a community model.
The agency's name is Brand Grow and it is born out of a perceived need for adaptable, specialized work that Grosvenor says just isn't always available.
"The generalist model has been stretched as far as it can go," he explains, noting that big agencies handle too many portfolios to provide marketers with the kind of chiseled, individual strategy and team they need to execute each campaign.
And how does Brand Grow intend to respond to this tall order? The agency has a plug-and-play, strategy-first approach to clients. Instead of building a bricks-and-mortar agency and hiring teams to cover specific areas (print, broadcast, digital and so on), Brand Grow positions itself as a kind of talent network. It is based on a cooperative model, aligned to hundreds of specialists who Grosvenor thinks are the go-to people depending on the kind of campaign being implemented. The agency has ties with some 1,200 different vendors, experts and creatives (ranging from individual specialists like web developers or content marketers to larger shops with 50 or 60 staff). When a project comes to Brand Grow's table the agency employs a strategy-first approach, then figures out what kind of media plan best befits the campaign's goals. Grosvenor then taps into his skills cooperative to find the best talent to execute that particular campaign. The model is flexible and adapts to the needs of the client, something, he says, big agencies can't do because, even when they outsource, they reach out to a limited number of people.
"The big agencies have tried to do everything within their four walls but we're looking at companies who want an adhoc opportunities in certain areas. We're not, for example, just broadcast buyers, we develop a strategy and marry tactics with that strategy. Our DNA is embedded in the forum; you don't need to have people within four walls."
The result, Grosvenor says, is "an outsourced CMO, if you will."
Brand Grow is also poised to use its networking model to overcome the challenge of scale in an industry where big players sit on top of the food chain. The cooperative model is able to respond to the challenge of scale by stitching together the best and brightest from the community to compete under an intangible roof.
The agency has a flexible revenue model and is ready, at this early stage, to adapt to its clients' preferences, including hourly rates, percentage of media placed or pay-for-performances.