Bell Media denied specialty changes
The CRTC issued a series of Let's Talk TV-related decisions for both Bell Media and YTV.
The CRTC has denied an application from Bell Media in which the media co asked to switch eight of its Category A specialty channels over to Category B services ahead of the next group licence renewal hearings.
Bell Media made the request for Bravo, The Comedy Network, Discovery Channel, E!, MTV Canada, Much, M3 and Space last July, a move that would reduce Canadian programming exhibition requirements for the channels from 50% to 35% and also remove the must-carry status for the channels.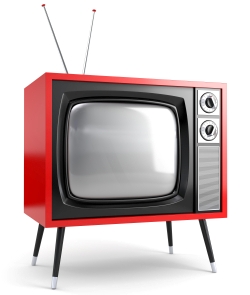 In its application for the changes Bell Media noted it was making the request in order to get ahead of changes made by the CRTC during the Let's Talk TV hearing, including the removal of genre protection as well as the upcoming introduction of pick-and-pay and changes to specialty channel licences.
The CRTC will be combining Category A and B services into a single licence type known as discretionary services. That change and the accompanying requirements will be made through the licence renewal process, which next begins on Sept. 1, 2017 for large private ownership groups.
That process will start more than a year after pick-and-pay packages for specialty services come into play in Canada. Skinny basic and a la carte channel offerings need to be introduced by broadcasters this March, with both small bundles and individual channel options in place before the end of the year. Bell Media said that gap between the hearing and the finalization of pick-and-pay will hinder its ability to compete in the changing Canadian specialty landscape.
"With BDUs mandated to introduce more flexible packaging options for consumers by March 2016, continuing to require specialty Category A services to operate with high exhibition requirements will greatly limit these services' ability to evolve to meet audience needs and successfully compete without genre protection," Bell Media argued in its supporting documentation.
Current exhibition requirements for Category A services are set based on the conditions of licence, with most requiring 50% of broadcasted content in the day and night be Canadian. Bell Media noted in its request that Category B channels have a standard requirement across the board, 35% for both the evening broadcast period and overall.

Bell Media noted in its request it would maintain the services' current Canadian programming expenditure levels if it was granted Category B licences for the channels. It also noted the licence switches would resolve regulatory imbalances that were created between Category A and Category B services with the removal of genre exclusivity during Let's Talk TV.
In its decision to deny Bell Media's application, the CRTC noted that approving the media company's request would mean that key policy changes would be happening ahead of the regulator's timeline. It also said that because Bell Media requested the change for some, but not all its Category A services, it was seemingly attempting to create an advantage for its most popular channels as soon as possible. Book Television, Business News Network, CP24 and Fashion Television Channel were among those not included. The CRTC stated that converting the requested Category A services into Category B channels would create an advantage for Bell Media over Category B channels at other media companies.
The regulator also stated in its decision that while Bell Media's requested changes could be beneficial to the media co, it didn't show how they might benefit the broadcasting system overall.
Yesterday the CRTC also released its decision to an application from Corus Entertainment to change some nature-of-service conditions of YTV's licence. In its application Corus requested several of YTV's conditions be deleted, such as a stipulation requiring the channel to feature a certain percentage of programming targeted to certain age groups. The regulator approved these changes, citing the deletions are consistent with Let's Talk TV decisions to eliminate genre exclusivity.
Corus also applied to delete a condition of licence which requires YTV to air a minimum of 90 hours of original, first-run programming from indie production companies. The CRTC denied this request from Corus, noting independent production conditions of licence are separate to nature of service conditions. Issues outside of service of nature amendments, including those related to independent production, should be reviewed during the channel's next licence renewal.
With files from Julianna Cummins