BCE pitches new local news fund at CRTC hearing
The hearing on local and community programming kicked off Monday and will run until Feb. 3.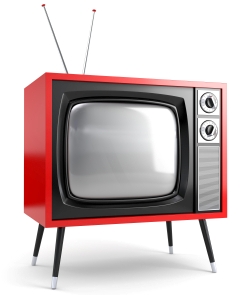 By Julianna Cummins and Jordan Pinto
Local news programming was the focus of several presentations on the first day of the CRTC's public hearing on local and community television, with broadcasters and media companies noting that while there is an appetite for local news, financing remains a huge challenge within the current framework.
In his opening comments, CRTC chairman Jean-Pierre Blais reminded participants of the key issues the proceeding wants to address, including whether or not the CRTC can or should intervene to keep news and local information programs alive.
Ahead of the hearing, the regulator noted its research shows 81% of Canadians believe local news is important. As such, as part of the hearing, the CRTC invited the public to submit proposals on a potential fund to support the production and broadcast of local news. BCE executives went into Monday's hearing with such a proposal, pitching a new local news fund that could be financed by reallocating the funding BDUs are currently required to contribute to Canadian programming.
Currently, BDUs are required to contribute 5% of their revenues to Canadian programming via publicly administered funds. To finance the local news fund, BCE proposed BDU and IPTV contributions to community television be reduced to 1% from 2%, with 0.8% redirected to the new local news fund and 0.2% directed to a small market local programming fund. The remaining 3% would be directed to the CMF and other indie production funds. It also proposed satellite providers contribute 0.6% to the local news fund, and 0.4% to the small market local programming fund.
In its proposal, BCE said the local news fund would have amounted to nearly $67 million into local news programming if it has been implemented for the 2013/14 year. Funds would be distributed based on market size and the amount of news programming each local television station produces. Under that model, Bell Media stations would have received roughly $24 million, followed by Global at $22.3 million, Rogers at $3.9 million and Quebecor at $3.6 million.
BCE said it would like to see the program run for three years before reevaluating it at the next licence renewal hearings. Robert Malcolmson, SVP regulatory affairs at BCE, acknowledged it was not a long-term solution to the local news problem, but that it did address financial issues for the short-term.
"This gets us started – it allows us to bridge the gap while at the same time not gutting community TV," Malcolmson told the hearing.
While BCE's presentation came near the end of the day, the proceedings were opened by Vice Media. Blais noted the regulator wanted Vice to open the hearing because the committee wished to learn from the company's model, which, he said, shows that good journalism can be produced outside mainstream media.
Vice's new chief international growth officer David Purdy, formerly of Rogers Media, told the committee that Vice's brand of local news – while not backed by a physical presence in cities other than Toronto, Vancouver and Montreal – is able to maintain editorial independence and can be exported and monetized for international audiences.
He also noted the company aims to keep audiences by being "respectful of millennials' time," who have a lower threshold for heavy ad loads than preceding generations. As a result, the company is trying to ensure the number of ads is kept to a minimum on both its linear and online properties.
Channel Zero also went before the CRTC to talk about its struggles with providing local news programming. Channel Zero's local Hamilton channel CHCH had to bring its local news operations in-house after Channel 11 L.P., the company that had created local news for CHCH since 2009, declared bankruptcy.
With ad revenues continuing to drop on local channels such as CHCH, local news "is becoming increasingly difficult to produce," Channel Zero CEO Romen Podzyhun told the committee. In the past, he noted, there were three types of ad impressions – local, regional/provincial and national. The past two years, however, has seen regional advertising drop off and national advertising increase. This has caused advertisers to "buy around" some local news networks, resulting in a dip in ad-generated revenues.
Local news is still in high demand, added VP of sales and marketing Chris Fuoco, but it is also the most expensive part of the company's outlay. "People want more of it, but if you follow that [the demand], the quicker you go broke," he said.