Analysts push back on Catalyst claims
The private equity firm, which is a minority shareholder in Corus, held a conference call Friday to expand upon claims it has made in relation to the Corus-Shaw deal.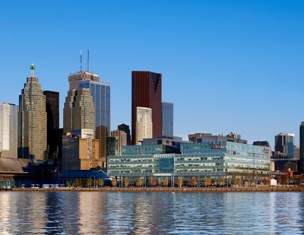 A conference call held Friday by Catalyst Capital saw some analysts push back on claims being made by the private equity firm against Corus Entertainment's acquisition of Shaw Media.
Prior to the Friday morning conference call, Catalyst released a presentation outlining its concerns with the deal. It says that Corus Entertainment is overpaying for Shaw Media by up to $858 million, an increase from the $400 to $600 million it had cited earlier in the week. The equity firm is calling for a reduction in the price that Corus will pay for Shaw, claiming misleading financial reporting, dilutive share issuances, dilutive to earnings, governance failures and unnecessary fees.
Catalyst Capital managing director Gabriel de Alba said in an interview with Playback Daily the end goal of the campaign is to delay the March 9 minority shareholder vote and to get Corus to provide more financial information to shareholders, such as a quarter-by-quarter breakdown on when exactly the company will see the $50 million in savings it says the deal will achieve.
"This will continue to be an active campaign. This isn't only for Catalyst – there are other shareholders that are supporting us," de Alba said. He declined to say what other companies are backing the campaign, but said it was some of the "larger" minority shareholders.
In Friday's call, Jayme Wiggins of Intrepid Capital said his firm believes Catalyst is somewhat shortchanging the deal by not reflecting possible synergies in its analysis of the Shaw/Corus deal, although his firm did acknowledge the validity of some of the concerns raised. Wiggins did say his firm believed Corus was undervalued prior to the deal announcement and "sympathizes" with Catalyst's position that "shareholders will suffer an uncomfortable amount of dilution." However, he did say the firm believes the union has strategic merits, and positions it to excel in a new pick-and-pay environment.
Ben Cubitt of Samara Capital, also touched upon Catalyst's turbulent relationship with private equity firm West Face Capital during the call, characterizing it as "the elephant in the room" and arguing it has added a personal element to Catalyst's campaign
According to an article in the Financial Post, West Face had bought a 35.42% stake in Wind Mobile as part of a consortium of investors. That consortium bought Wind from VimpelCom Ltd in September 2014, the Financial Post said . Shaw Communications announced it had proposed to buy Wind Mobile in December 2015, with the deal expected to close during Q3 2016.
Catalyst has since alleged in a lawsuit still before the courts that West Face used confidential information that belonged to Catalyst to inform its acquisition of Wind shares, an investment Catalyst was also pursuing, the Financial Post reported. Based on that turbulent history, Cubitt alleged the claims from Catalyst relating to the Corus/Shaw deal "seem more personal, and it can't be for economic reasons for such a small investment."
Catalyst's de Alba was quick to refute the allegation.
"What you are describing is a beautiful soap opera…that is just a fantastic story…it's a great soap opera, but it has nothing to do with the realities of this deal," he said. .
Late Friday, Corus Entertainment released its own presentation refuting a number of claims made by Catalyst. For example, the presentation claims Catalyst overstates the assumed interest expense on incremental debt by about $24 million, using a 6% interest rate in its analysis, while the Corus-issued circular about the deal states the average weighted interest rates used in preparing the pro forma financial statements is 4.4%. The document also says Catalyst assumed incremental interest expense (after-tax) related to the deal would be $76.3 million, while the circular shows incremental interest expense would be approximately $52.3 million after-tax and $71.2 million before tax.
Corus Entertainment issued a release Friday morning that independent proxy advisory research firm Glass Lewis has recommended that shareholders of Corus vote for the deal. Glass Lewis' note says the acquisition would add greater scale and audience share to Corus' operations, with additional resources for programming and cross-platform integration. It also says that the acquisition price appears reasonable.
On Monday, proxy advisory firm Institutional Shareholder Services (ISS) also recommended that shareholders vote for Corus to acquire Shaw Media.