Cue Digital signs with the MailOnline
The company will be representing ads for the U.K.-based publication in Canada.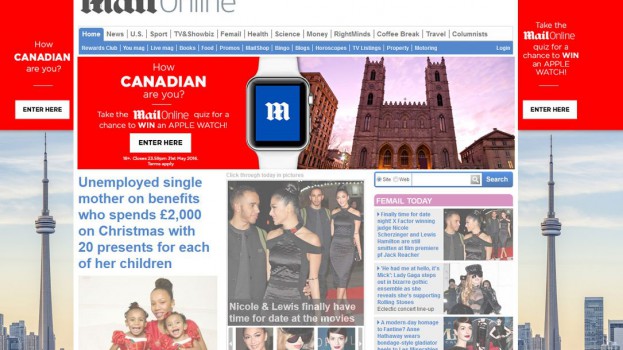 Cue Digital Media has signed with the MailOnline, becoming the U.K.-based paper's advertising representative in Canada.
The deal means Cue will manage MailOnline's Canadian inventory through direct and programmatic sales. MailOnline is visited by an average of 5.9 million unique visitors in Canada each month, according to comScore numbers from Cue Digital Media. Of that audience, 40% are accessing the site via their mobile devices.
Cue Digital Media ads MailOnline to its news vertical, which also includes CNN and Vox. Earlier this month Cue Digital Media announced the addition of Business Insider and Tech Insider to its slate of clients. The company has also been bolstering its internal team, hiring Christopher Law as president of Cue Digital Media, Tony Luccisano as head of sports and entertainment sales, Angus Baldocchi as director of programmatic sales and Deborah Gurofsky as manager of strategy and innovation.