Air Miles launches Detour program across Canada
Aiming to involve its 11-million strong membership the co is getting Canadians to vote which town will host a Meghan Trainor concert.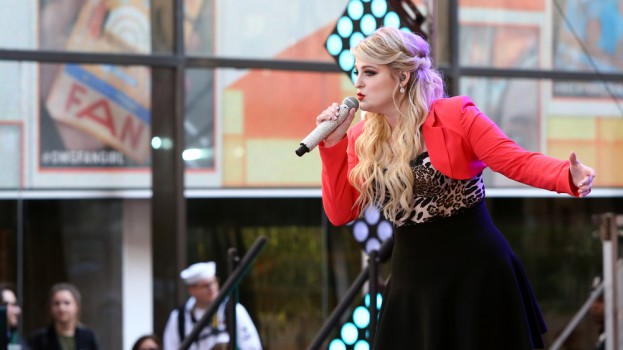 By Camille Gushway
It's going to be all about that bass this summer for one Canadian town.
Air Miles is launching Air Miles Detour as part of its rewards program and is awarding one Canadian community with the honour of hosting a live music performance featuring Grammy award winner Meghan Trainor.
The company has chosen five towns spread across the length and breadth of the country  that have a history of contributing to Canada's music culture and is encouraging Air Miles collectors to vote and select the one that most deserves to host the concert.
Rachel MacQueen, vice president of marketing at Air Miles told MiC the program gives the company an opportunity to highlight musical talent across Canada.
"When we took a look at the communities across Canada that have a history of music, there's so many great communities with such great stories of music; both historically and alive with music today," she said.
The five competing communities include Nelson, BC., Moose Jaw, SK., Morin Heights, QC., Mulmur, ON and Port Hawkesbury, NS. As of May 1, all Air Miles Reward Miles collectors can vote for one of the competing communities.
Air Miles is looking to engage as many Canadians in Detour as possible; it has close to 11 million Canadian households in its miles program. That includes participation by voting or the opportunity to upload an original song for a chance to play at the event.
The company kicked off the Detour program with a song by Toronto band Robbie and Matthew, which performed an original song on CN Tower's EdgeWalk, over 1,100 feet above ground.
Air Miles is promoting its new execution through its website and across all its social media accounts on Facebook, Instagram, Twitter and YouTube.  Pre-roll and banner ads have also been placed on a range of digital sites.
Also, through the months of April and May the company has launched 115 experiential activations at partner locations to inform collectors about the program, with chances to win Detour swag.
The rewards program worked with four agencies on the execution: T1 for on-site activations, U.S.-based Conversant for media buying, SquareKnot for the microsite and North Strategic for PR and social.
Air Miles launched its partnership with Live Nation nearly one year ago along with Stage Pass, a loyalty program giving collectors the chance to win tickets to concerts and meet and greets. However, the Air Miles Detour event itself is a new event.
"What we've learned since we launched our program with Live Nation almost a year ago is that music is something that unites people and there's great passion for music across the country," said McQueen. "We wanted to create the opportunity for our collectors to get closer to music and give every Canadian the opportunity to get involved, which included collectors that live in smaller communities."
Image courtesy of Shutterstock