Are you using TV to its full potential?
Thinktv and MediaCom Canada's Business Science division have partnered on a study to discover the correlation between TV and business growth.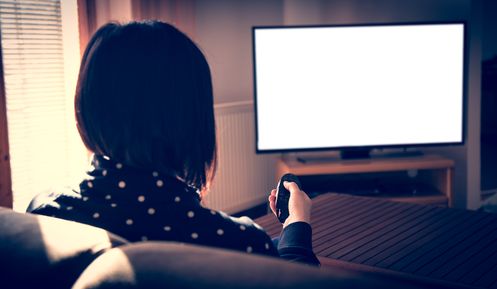 Repeated cries about the death of TV brought two parties to the research table to unpack the truth behind the mantra.
Thinktv and MediaCom Canada's Business Science division partnered this spring to discover if there was any correlation between media spend on TV and revenue growth.
The study used Nielsen-measured national cable and broadcast media and key financial indicators, focusing on 50 companies across categories including automotive, telecommunications, CPG, entertainment, pharma, restaurants and retail in Canada.
The results of the study show a relationship between the two does exist. For instance, the 21 companies that increased TV spend by over 30% saw a 21% increase in revenue, and the 29 that increased spend by less than 30% only saw a jump of 9% in revenue.
Presenting the findings with thinktv president and CEO Catherine MacLeod at the Future TV Advertising Forum Canada late last week, Seif Khemaissia, director of business science at MediaCom Canada, said that businesses might not be realizing the value of TV because they are relying too heavily on data sources that don't measure ROI. According to a GroupM survey from March, clients were far less likely to use their own historical sales data when planning media than they were research tools like comScore, Nielsen and Numeris, media vendor studies, or online research.
In addition, Khemaissia said that marketers don't know which KPIs they should focus on, and are too stuck in the day-to-day to engage in big-picture business discussions. Another challenge he noted was the reluctance of marketers to share their sales data. He also said buyers are faced with a challenge because clients are reluctant to share sales data. Even without that data, though, he pointed to the availability of econometric modeling tools like Live Attribution, tvsquared and Visual IQ, to get similar results.
He also said that the industry should stop thinking of spend as TV or digital, noting an example where a TV ad for a pizza client that added a digital call-to-action in its spot drove $2 million in incremental online sales, and also decreased the digital cost per acquisition by 30%, according to his presentation.
Even without the coming addressable options, Khemaissia said there are many planning opportunities in TV that can be leveraged today. He noted buying in sub-demos rather than broad ones, sharing data with non-competing agencies, and ending siloed measurement as a few immediate changes that could be made to better use TV in client plans.
Image courtesy of Shutterstock