Asper's FNTSY Sports Network expands to Japan
The fantasy sports channel led by former Canwest head Leonard Asper (pictured) has partnered with FanXT.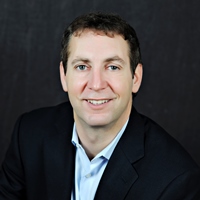 Toronto- and New York-based FNTSY Sports Network has partnered with Japan-based global fantasy gaming provider FanXT to deliver fantasy sports videos for FanXT's platforms.
Under the deal, FNTSY will create customized ad-supported weekly video segments on sumo wrestling, horse racing, UEFA soccer and other sports, for FanXT. This deal marks the first time that FNTSY Sports Network has expanded outside of North America.
FNTSY Sports Network is multi-platform channel that delivers fantasy content around football, baseball, hockey,basketball, NASCAR, PGA golf, soccer and other sports tournaments. It's led by Leonard Asper, whose post-Canwest career has seen him focus on the alt-sports market, investing in the Fight Network sports channel in 2010 and being named its CEO. The channel was acquired by Anthem Sports and Entertainment in 2011 and Asper now serves as CEO of Anthem, which is the parent company to both FNTSY Sports Network and Fight Network.
According to the Fantasy Sports Trade Association, in 2015, 56.8 million people across Canada and the U.S. played fantasy sports, working out to 14% and 19% of the U.S. and Canadian markets, respectively. The association pegged annual spending on fantasy sports across both markets at $26 billion.
In addition to FNTSY and Fight Network, Anthem's portfolio includes Pursuit Channel, RotoExpert, SportsGrid, Edge Sport and MAVTV.