Wattpad to push horror content into Turner pipeline
The Toronto-based company has tied up with the TV network to add spice and bring fans into its two-hour horror programming block.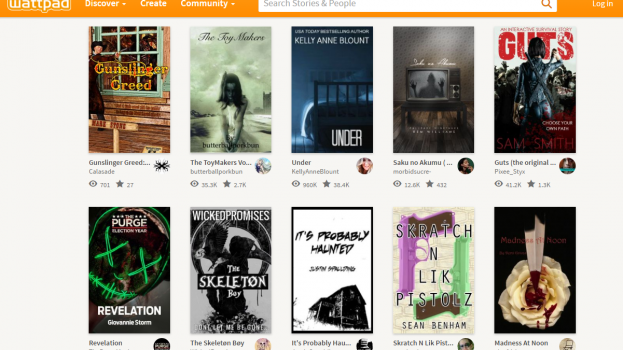 A Toronto-based company that started off as a free platform for aspiring writers has entered into a new phase of its existence, announcing a partnership with Turner networks that brings written words to life on screen.
Following the announcement of the launch of Wattpad Studios last month, the online writing platform, which now calls itself a multiplatform entertainment company, has teamed up with Turner to produce video stories, starting with content for its The Tales from the Crypt, a 10-episode, two-hour horror block on TNT. That block has been developed in partnership with U.S. director M. Night Shyamalan (The Sixth Sense, The Visit, Unbreakable) and is based on the eponymous EC Comics title.
The company's PR team said Wattpad and Turner are working on developing ideas, which will be sourced from Wattpad's platform and incorporated into segments of the horror block.
There will be opportunities for advertisers to buy around the content, in particular through native ads on Wattpad, which will likely be used to promote either the horror block or other shows on TNT and TBS. 
The deal was brokered by Wattpad partner United Talent Agency (UTA).
Justin Williams, SVP, digital ventures, for TNT and TBS, said the partnership was based on Wattpad writers' success in the horror genre, and also allows for deeper fan engagement through fans' participation in the writing process by providing ideas and suggestions.
"There are many ways we can help the entertainment industry zero-in on new voices and stories with massive, built-in fan-bases," Aron Levitz, head of Wattpad Studios, said in a press release. "The eagerly anticipated Tales from the Crypt horror block marks the future of television where leading networks source content from fans and build programming together with the audience."
The content deal also includes potential partnerships for further content for both TNT and its sister channel TBS. In addition, Wattpad has also given access to Turner networks to access its first-party data, which includes Wattpad Insights, a data tool that tells clients about genres that are trending, where fans are collecting and the kind of content that is getting the most reads and seeing the most collaboration.
The Tales from the Crypt launches in 2017.