Conventional TV gains ground in 2015
Private conventional TV posted a 6% increase in airtime sales despite overall sector declines.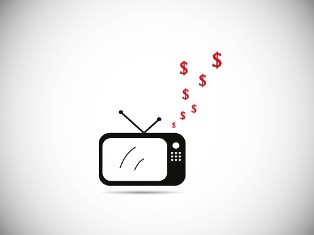 With the release of its latest report, Statistics Canada has revealed the health of Canada's television broadcasting sector.
According to the numbers in its 2015 report, the television industry continues to suffer overall declines, posting an operating revenue reduction of 2.1% to $7.4 billion for the period ended Dec. 31, 2015. Overall airtime sales fell by 4.9% to $3.2 billion during this period.
Marketshare by revenue shows that pay and specialty television made gains to capture 57.3% of the overall revenue, with conventional television falling slightly to make up 42.7% of the total. Specifically, specialty television made gains in revenue, moving up from 45.3% in 2014 to 47.3% of the total market.
Private conventional TV increased its airtime sales by 6% to $1.8 billion, accounting for 54.5% of overall airtime market share. Specialty was also up, gaining 1.6% to capture 38.3% of airtime-sales market share.

Meanwhile public and non-commercial television saw the biggest decline in market share, halving its market share from 14.4% in 2014 to 7.2% in 2015.
Specialty TV also made some gains in operating revenue of 2.2% to $3.5 billion, although this was on account of subscription gains and was not matched by airtime sales, which at $1.2 billion were 0.9% less than in 2014.
Overall the hardest hit in the sector was public and non-commercial television, which saw a 52.2% decline in airtime sales to $232.2 million, as well as a 14.8% decline in operating revenue, which came in at $1.3 billion.
The reduction in airtime sales for public and non-commercial television was due in large part to the absence of any major event in 2015. In 2014 that division benefited from FIFA World Cup and the Sochi winter Olympic Games. CBC also lost its national hockey league broadcast rights to Rogers Media, which would also have impacted ad sales. The broadcaster will likely regain some ground this year following the broadcast of the 2016 Rio Olympic Games.
While airtime sales declined overall in 2015, subscription revenues posted small upward momentum, gaining 0.2% to reach $2.9 billion in 2015.
 Image from Shutterstock