autoTRADER's enhanced targeting opp
The TRADER Corp has entered into a partnership with Coherent Path to enhance intel on the consumer's decision-making journey.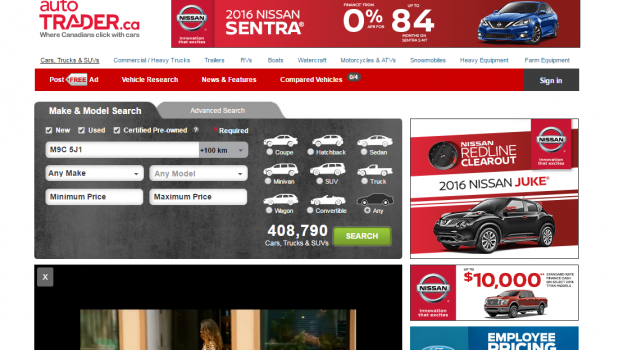 autoTRADER is tightening the scope of its personalized marketing play through a recent partnership.
Since car marketers are managing their media spend much more precisely, TRADER Corp. has tied up with data co Coherent Path to provide the level of intel on consumers decision-making journey that will allow the autoTRADER site to be part of that path-to-purchase funnel buy.
Automakers $44 billion global spend has been steadily strengthening mass campaigns with digital granularity to reach car-buyers at critical stages of their buying process, and James Glover, CEO at Coherent Path, says his company can analyze research behaviour using a predictive data and analysis model to pinpoint the optimal ad to deliver to each consumer.
Now TRADER Corp can provide auto brands more targeted delivery across its portfolio of assets, significantly boosting impact. Earlier this year when the company beta tested the product, it was able to identify a 40% increase in ad lift for both vehicle manufacturers and dealers.