What online banking can teach you about mobile use in Canada
The number of Canadians going mobile-only for banking over-indexes that of the general population, according to numbers from comScore.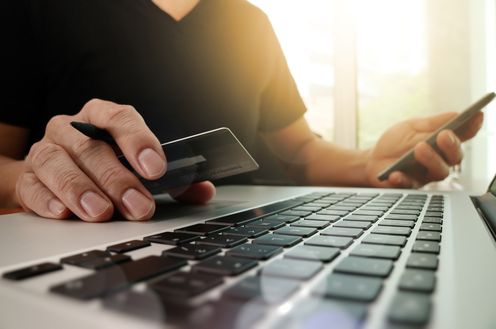 "There's no such thing as a mobile strategy anymore," said John Erhart, sales director, AOL Platforms, Canada, introducing yesterday's first Canadian Summit Series event on the platform, which was presented by the company. "There's an online strategy, and it better be mobile first."
It turns out that marketers looking to skate where the puck is going can look to online banking, which has seen huge gains in year-over-year mobile use.
Stephanie Parkinson, senior director, client insights at comScore Canada, presented the latest numbers for mobile banking at yesterday's event. According to the figures, 29% of Canadians visiting banking sites/apps online did so exclusively from mobile devices (tablets and/or smartphones). That group is much larger than the 9% of online Canadians who were exclusively mobile, according to Q1 2016 numbers from comScore.
Mobile-only banking jumped 70% year-over-year from the first quarter of 2015 to the same period this year. Exclusively mobile Canadians overall went up 40% for the same period.
The demographic profile of those using mobile-only for banking is an interesting one. According to comScore, 58% of the group were female, higher than the 49% of all online Canadians that are mobile-only.
Those in Gen X were most-likely to go mobile-only for banking, at 45%, with millennials close behind at 42%. The vast majority of the mobile-only banking users in the report lived in Ontario (49%), with The Prairies (23%), Quebec (14%) and B.C. (12%) following behind.
While the percentages of Canadians shifting to mobile depends on the bank itself and its digital capabilities, overall those accessing any mobile banking app have jumped 51% year-over-year. Canadians accessing mobile apps in general grew by 16% for the same period.
Capital One is the leader, with 52% of its online audience being mobile-only. The remaining top five mobile-only leaders are: CIBC at 46%, TD Bank at 41%, Scotiabank at 40%, with BMO and President's Choice Financial tied at 33%.
The mobile gap between online banking users and online Canadians overall remains when focused on tablet use. Canadians accessing mobile banking apps by a tablet grew by 190%, while those accessing mobile apps in general on the devices grew by 24%.
Total time spent on mobile banking apps grew by 96% year-over-year, while that number jumped by 21% for Canadian mobile apps overall.