Activia changes up the message
The brand has enlisted online influencers to reach a younger audience for the first time. (Breakfast Television Toronto host Dina Pugliese pictured.)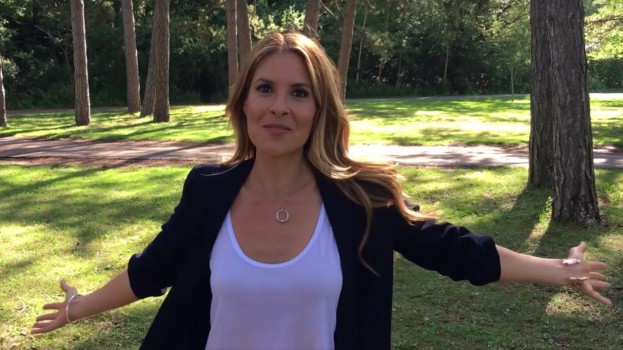 Activia is changing up its media strategy in order to engage with a broader consumer group, marketing to women aged 29 to 39. It's doing so with a new, multi-platform, influencer-driven campaign the Danone-owned yogurt brand has dubbed "Live In Sync."
For years, Genevieve Bolduc, marketing director at Danone Canada, said Activia has targeted women age 40 to 45, but the brand found targeting younger women didn't require much of a difference in execution.
"We used to segment the 40 to 45 group and the 29 to 39 group quite different and treat them as two very unique targets," said Bolduc. "What we've found is because of social media and modern marketing, women who are 29 or 45 are both interested in similar things. Both these targets want a brand that feels more conversational and more connected."
The campaign, which will be executed through in-store displays, traditional television and print advertising (including prominent advertorial spreads in Rogers Media-owned Flare, LouLou and Chatelaine) and original digital videos on the brand's Facebook page marks the brand's first time creating a social campaign using influencers, said Bolduc.
The campaign is a collaboration between Danone Canada, Carat (media buy) Y&R Group (global strategy and creative), Taxi (Canadian strategy and creative), Bam Strategy (digital), Carl (social media), Pilaar (video), National (public relations) and Publicis (point-of-sale). Activia has enlisted nine Canadian influencers from various platforms and backgrounds, including restaurateur Devin Connell, blogger and fitness influencer Sasha Exeter and Breakfast Television Toronto host Dina Pugliese (pictured).
The traditional television spots will be more editorial, Bolduc said, featuring videos of the influencers in their respective disciplines to create what Bolduc calls a more "aspirational" approach, while showcasing Activia's new, more minimalist logo. The web videos will contain a more conversational, vlogger-style approach which features the influencers talking directly to camera and talking about their daily lives and health practices, which Bolduc said will appeal to a more broad audience.
"This is something bigger than what we're used to," Bolduc told MiC. "We're using various media to start a conversation with women about health, about balance, about things that are important to them."
The television spots have already begun to roll out, while the web series is set to premiere soon (an exact date was not available). The campaign will be ongoing until late December.