Blais tells media cos to look ahead, not back
In a speech delivered Wednesday, the chair of the CRTC challenged critics and the industry to embrace the disruptive nature of digital.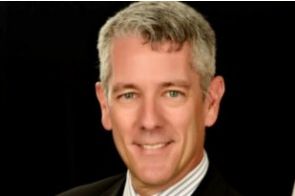 Jean-Pierre Blais had stern words for critics of the CRTC and big media companies at the International Institute of Communications conference in Ottawa Wednesday.
In a keynote speech titled "Taking Stock: The Past, The Present and the Future," the chairman of the Canadian Radio-television and Telecommunications Commission told the audience that Canada needs to stop concentrating on "legacy issues" and embrace the digital here and now.
"Ten years ago, the CRTC talked in terms of sustaining a broadcasting regime that protected Canadian content. No longer. Broadband has forced us to re-visit that discussion – to think in terms of outcomes, rather than rules," he said. "Those in the cultural sector who believe that we will be able to build a great protective wall around Canada, so we only tell narratives by Canadians to 36 million Canadians divided into two linguistic markets, are bound to be sorely disappointed. The future, as I have said before, lies in promotion, not protection."
On streaming services, Blais said he was shocked to hear Rogers and Shaw would shutter SVOD service shomi only two years after launching the service. "I have to wonder if they are too used to receiving rents from subscribers every month in a protected ecosystem, rather than rolling up their sleeves in order to build a business without regulatory intervention and protection," he said.
Blais concluded by urging Canadian media and communications companies to not rest on their laurels, but rather, take risks. "Change begets change," he said. "Those companies that listen to consumers, that read the tea leaves, that lift their feet off first base with a view to stealing second will join their rightful places among the world's leaders."
From Playback Daily