Rogers Media makes its case for OMNI Regional: CRTC hearings
The media co also defended the shomi closure and discussed its approach to content ownership.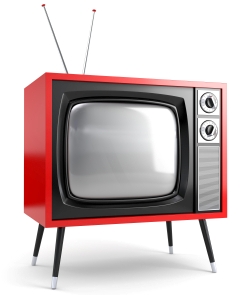 Rogers Media was the first in the hot seat at the CRTC's television licence renewal hearings for English-language ownership groups Monday, with the media co arguing for increased content ownership, defending its streaming strategy and also making its case for mandatory basic carriage of discretionary service OMNI Regional.
Rogers Media president Rick Brace first told CRTC chair Jean-Pierre Blais that, due to declining revenues and shifting content consumption habits, the company is now reconsidering how it deals with content ownership. He said as global services become more dominant, the cost of "renting" programming has skyrocketed, which has led the company to look into ways it could own more content – either by creating more content in-house or by working with independent producers to obtain the rights.
Rogers said that by having "more skin in the game" it could put additional resources into creating higher-quality content that it could sell in additional markets. Brace said some independent producers are more willing than others to partner with a broadcaster on producing content and said the company will choose "the path of least resistance."
When asked if the company felt it was necessary to have an increased presence on digital platforms, Rogers offered its direct-to-consumer Sportsnet Now streaming app as evidence of its increased attention to making content available to audiences on all platforms.
Of course, the conversation quickly turned to shomi, the SVOD service that Rogers and Shaw decided to close after a brief two years in operation – a decision which confounds Blais.
Brace said the company made "a superior effort" to ensure the streamer's success, but this increased cost of "renting" programming would never make the joint venture profitable. Now, he said, Rogers recognizes the benefit of partnering with the Netflix and Amazon Primes of the world. "Rather than trying to push water up a hill in a small market, maybe partnerships make a lot more sense," he said. Blais retorted by asking whether Ted Rogers would have had the same attitude to shuttering shomi.
On to the company's request for a new license to offer OMNI Regional. Rogers Media first filed a request to establish the new channel in June, with the company proposing a nationwide channel with four regional feeds, including a dedicated feed for Quebec, that would serve 20 different ethnic groups and 20 different languages.
At the hearing, Rogers argued the multicultural and multiracial nature of Canadian society is not currently reflected in the basic service offered by BDUs and thus requested the CRTC grant the channel 9(1)(h) status for mandatory carriage. To support the service, Rogers proposed TV providers pay a wholesale rate of 12 cents for each subscriber per month.
Brace told the commission that if denied mandatory carriage, the media co will continue to eat the cost of running its five over-the-air OMNI television channels, despite a 74% decline in advertising revenues since 2010. He said the channels offer a service the company's founder, Ted Rogers, fundamentally believed in.
If its application was accepted, however, Brace said OMNI Regional would invest any profits earned back into programming aired on OMNI and operate as a not-for-profit. OMNI Regional would operate in tandem with its five existing over-the-air television licences, it said.
Rogers argued the 9(1)(h) model was the only way it could provide high-quality national and locally relevant content, as it said the commercial model is no longer sufficient. The company also noted it will file an $8.3 million loss on OMNI this year.