Spotted! Knix sheds body negativity
The underwear brand is using experiential events to breakout from bigger players.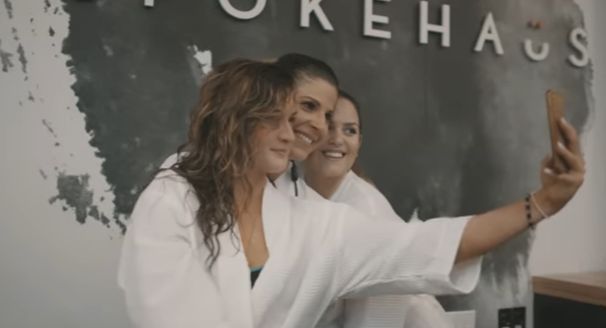 Spinning classes have never been hotter in Toronto for the Instagram set. But spinning in just your underwear? That's something more unusual.
Undergarment company Knixwear wanted to get women outside of their comfort zones to confront issues such as body shaming by hosting "Spin in your Skin" underwear-only spinning classes at Toronto's Spokehaus.
The events were hosted by body-positive spokesperson Elly Mayday, with Knixwear giving 120 riders a set of its products to ride in. It also donated underwear and bras to Toronto's Centre for Addiction and Mental Health. A video Mayday hosting influencers at a "Spin in your Skin" class will be shared through promoted social posts as part of Knixwear's 2017 marketing plan.
PR for the event was done by Hype PR, with Vancouver-based consultant Rob Green assisting with the media.
Joanna Griffiths, founder of Knixwear, said the idea for the ride fit into the brand's three marketing pillars for 2017 – encouraging women to break through boundaries, removing taboos and encouraging health and fitness.
Griffiths said introducing events like "Spin in your Skin" to her company's marketing plan will play a growing role for Knixwear as a way to compete to bigger brands like Lululemon and Nike. Prior to 2017 the brand's promotions had mainly consisted of paid Facebook and Instagram posts.
"We have to be very thoughtful with the marketing campaigns we choose to do," said Griffiths. "We have to make sure the things we choose to do match our core values. We're essentially asking consumers to make a shift in buying behaviours, which can be a challenge if they've been let down by other products before. It's kind of a David and Goliath thing. But little by little, we are making our mark."
Knixwear's goals for 2017 are to break eight-figures in sales across North America. Currently 80% of the brand's sales are done online, with the other 20% made in store.