Canadian mobile use lags other major markets
According to a new comScore report, 40% of Canadians that are mobile-only are between the ages of 45 and 54.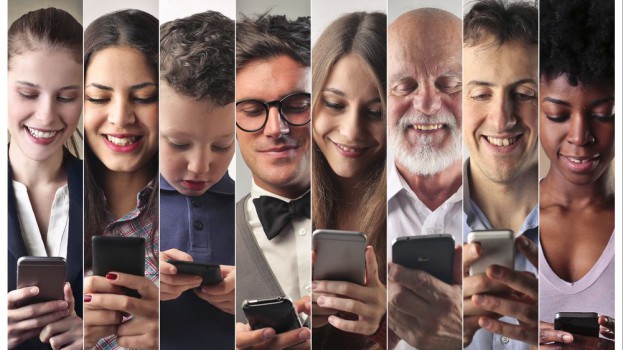 Canadians are spending the majority of their digital time – 63% – on mobile, according to comScore.
The digital measurement firm's Mobile Hierarchy of Needs report measured mobile and multi-platform data from nine international markets (Canada, the U.S., U.K., Brazil, China, Italy, Spain, Mexico and Indonesia), largely using its MMX Multi-Platform data from January 2017.
Canadians rank on the lower end of mobile device use when compared to other countries measured, coming out ahead of only the U.K., which measured its mobile use at 61%. Indonesia reported the most proportional mobile use with 91% of digital minutes spent on the platform.
The majority of online Canadians are still multi-platform users at 62%, with only 7% being mobile-only. The remaining 31% of Canadian users exclusively use desktop. (ComScore includes mobile phones as well as tablets when categorizing mobile.)
The report also broke out interesting demographic data. For example, although more people in the 45 to 54 demo (40%) are mobile-only in Canada, younger users are spending more time overall on their devices. Those in the 18 to 24 and 25 to 34 brackets spent an average of more than 5,000 minutes per user on mobile in January, while those aged 45 to 54 were closer to an average of 4,500 minutes per user.
App usage on mobile was consistently high across the measured countries. Canadians spend 86% of their mobile minutes within apps, which was lower than the 99% reported by Chinese users and 90% by Indonesians.
Despite mobiles large share of people's digital usage, mobile commerce still lags time spent by 49% across the measured markets. Consumers cited security concerns, a lack of products information, difficulty with navigation, not being able to compare across screens and having difficulty inputting details as the main factors holding back their phone-based shopping.
Social Media and Messengers
Overall, comScore says social media accounts for about one-third of mobile minutes across the measured markets. In Canada, social media usage takes up 25.5% of all mobile minutes, which is higher than the U.S. and U.K., but far behind Mexico, where it accounts for 38.6% of all mobile time spent.
Health app use spiked with Canadians from 2016 to 2017, up 43% year-over-year, according to comScore's data.
While many brands are eager to get into the messenger space, Canada only saw a 2.3% jump in mobile messenger app use from 2016 to 2017. While that puts us ahead of U.S. growth of 1.4%, it lags all the other markets measured, with Mexican mobile messenger use in particular jumping 15.8% year-over-year. Facebook Messenger and WhatsApp are about tied as the most-used messenger apps on mobile in Canada.
Image: Shutterstock