CRTC to review CBC, digital media
As part of its three-year plan, the commission will look to renew and monitor the pubcaster's licence, as well as research the financial state of digital media.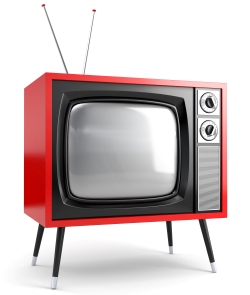 The CRTC has laid out its plans for the next three years, including the CBC's licence renewal and a review of how the public broadcaster is fulfilling its regulatory obligations.
The commission made the announcement in its forward-looking plan, which also outlined a number of other goals including a review of the financial state of digital media in Canada.
In 2017-18, the CRTC will initiate a licence renewal process for CBC's TV and radio services (in both English and French) and review whether the pubcaster is fulfilling its current regulatory obligations.
The following year will see the CRTC issue its decision on the renewal of CBC/Radio-Canada's licence, after which the commission will continue to monitor the CBC's effectiveness in carrying out its regulatory requirements. The announcement did not state when the initial renewal process will take place.
This follows last year' licence renewal hearings for English-language BDUs (Bell Media, Corus Entertainment, Rogers Media and remaining Shaw Media assets) and French-language BDUs (Quebecor Media, Remstar Diffusion, Bell Media and Corus Entertainment).
In addition, the commission intends to conduct a study to "deepen its understanding of the financial state of digital media in Canada." Taking place in 2017-18, the research will include a survey of the digital media activities of domestic broadcasters. The CRTC will then publish additional data based on its finding in the following two years.
The report also showed that in 2016-17 60% of households subscribe to cable (down from 62% in 2014), while 21% subscribe to satellite television (down from 22% in 2014). IPTV subscriptions were on the up, rising to 19%, from 16%.
Despite high-profile participation in the CRTC Let's talk hearings held two years ago, there was no mention of Netflix or other SVODs in this year's three-year plan.
From Playback Daily