Viceland's summer schedule includes its first fully scripted comedy
James Van Der Beek stars as DJ/producer Diplo in the new series, one of four new shows coming to the network this summer.
Viceland has unveiled a summer schedule that includes the channel's first fully scripted comedy.
What Would Diplo Do? stars James Van Der Beek as Grammy-winning musician/DJ/producer Diplo in a "loving send-up" of the electronic dance music scene. The show, which is executive produced by Van Der Beek and Diplo, chronicles the fictional happenings of a DJ that can bring 6,000 people to their feet but can't always do well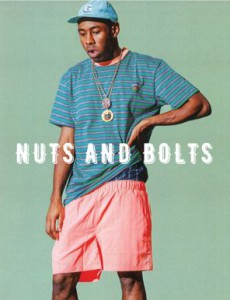 one-on-one. The show premieres Thursday Aug. 3 at 10 p.m.
Also new is American Boyband, which stars Kevin Abstract as the frontman of a group of young musicians and artists who all met on a Kanye West fan forum called the Brockhampton collective. It premieres Thursday June 8 at 10:30 p.m.
Premiering Aug. 3 at 10:30 p.m. is Nuts + Bolts, which follows musician, designer, record and TV producer Tyler the Creator as he seeks to discover how some of his favourite things are made.
Last on the list of new summer programs is The Last Shot, which premieres Aug. 8 at 10 p.m. It's a documentary that follows the lives of American and Mexican basketball players whose careers have been derailed as they travel south of the border for another shot at playing the game.
Returning to Viceland this summer are new seasons of State of Undress (June 6, 10 p.m.), Huang's World (June 28, 10 p.m.), King of the Road (June 8, 9 p.m.) and Party Legends (June 8, 10 p.m.).