Johnsonville taps Hamilton for first Canadian stadium deal
The sausage company has signed a deal with the Hamilton Tiger-Cats and Tim Hortons Field.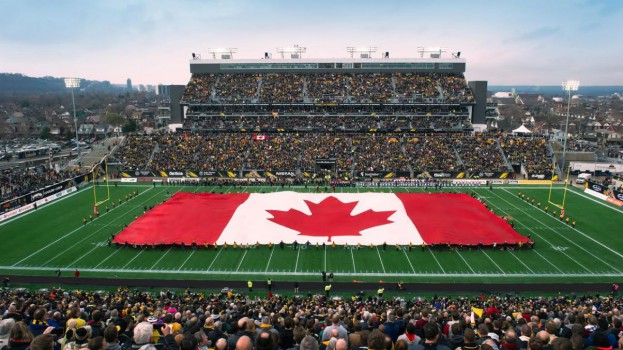 Sausage maker Johnsonville is getting into stadium sponsorship in Canada with a new deal at the Hamilton Tiger-Cats' home stadium, Tim Hortons Field.
The company has a long history of stadium sponsorship south of the border, with big deals like one with the NFL's Green Bay Packers and its home, Lambeau Field.
Jackie Hendricks, international marketing at Johnsonville, said the company chose Hamilton's CFL team because of the loyal fan base that the Tiger-Cats are known for. The market is also the right size for the brand's inaugural effort in Canada.
"They have a really strong equity and loyal fan base, and we want to be part of it," she said. "Once we nail this, we will go to other places and expand the footprint on this. But this was a great first step."
Johnsonville is activating its sponsorship with on-field and concourse signage at Tim Hortons Field. The brand will also have two of its products sold at concession stands and will be on menus in the club-level dining area. The two-year deal will also include social media contests that will ask people how they prepare for games and choose the top fans to invite to a tailgate party at the stadium.
TV, with a focus on the Stanley Cup Playoffs during Hockey Night in Canada, along with print ads are the two major focuses for Johnsonville's 2017 media spend, said Hendricks. The brand also devotes some of its spend to social media, where it focuses primarily on Facebook (for recipe sharing) and Instagram (for food photography sharing).
Johnsonville works with Toronto's Matchstick, Montreal-based creative agency Braque and C+K out of Milwaukee on its campaigns.