Vice Canada outlines Quebec growth plans
Michael Kronish, who currently heads up the company's Toronto studio, will relocate to Montreal in September to lead the expansion.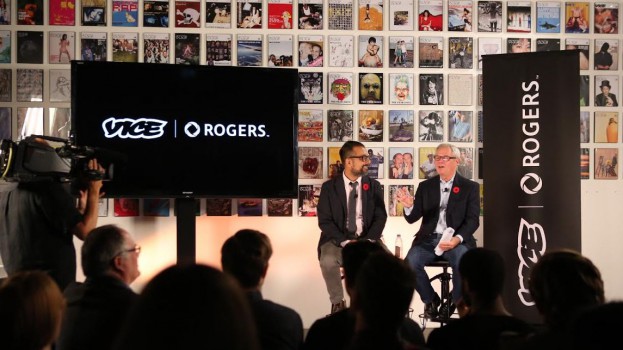 Vice Canada has unveiled plans to expand its original content creation in the French-Canadian market by extending the Vice Studio Canada brand to Quebec.
"We're always looking for ways to tell more stories, bring new, provocative voices to the forefront and capitalize on the opportunities that lie ahead," read a statement from Vice Canada president Ryan Archibald. "One of those major, untapped, opportunities for us lies in Quebec, a province where we don't have a full studio business set up in what is a major hub for production in Canada."
Vice Canada already produces some shows out of Montreal, such as scripted original Fubar. The Quebec studio is designed to expand the number of projects that Vice develops with Quebec-based producers and creators, both for digital distribution and on Viceland.
Michael Kronish, who currently heads up the company's Toronto office in the role of EVP of production, will relocate to Montreal to lead the expansion, effective Sept. 1.
The Quebec studio operation will be based out of the Vice's Quebec offices, which also houses Vice Canada's Quebec digital shop, the Quebec wing of Virtue (the company's in-house agency) and its supporting marketing staff.
Vice Canada's VP of production Daniel Morin will be tasked with getting the Quebec studio team up and running, as well as overseeing project production and financing, bringing in new scripted projects and tapping new revenue streams. 
In February 2015, Vice Canada launched its $100 million Toronto studio as a joint venture between Vice Media and Rogers Communications. As well as Toronto, Vice also has studios located in New York, Los Angeles and London.