A detailed look at cord cutters and 'cord nevers'
The latest MTM report details who has a TV subscription in Canada, who doesn't want one anymore and who never had one in the first place.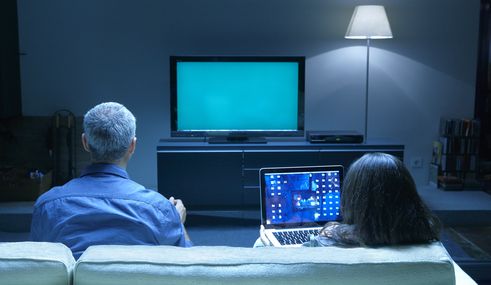 A new report from Media Technology Monitors gives a closer look at who is cutting the cord in Canada – and who never had a cord to cut in the first place.
According to the latest report, which surveyed more than 4,000 Canadians in spring 2017, three quarters of Canadians subscribe to a TV service, but penetration is declining, falling from 86% in 2005.
That leaves 25% of the population without a paid television subscription. Of those, 52% are cord cutters and 36% are "cord nevers."
While they may not have a TV subscription, cord cutters and cord nevers are still interested in watching television. The report states that 72% of cord cutters watch TV content online, as do 68% of cord nevers, with nearly half of both groups watching on Netflix.
So who is cutting the cord in Canada? Younger Canadians between 18 and 34 (18%) are more likely to cut the cord than those between the ages of 35 and 49 (16%) and 65+ (5%). Canadians who only own a cell phone (and not a home phone) are the most likely to cut the cord at 22%.
Looking at cord nevers, students are most likely to have never subscribed to a cable package (20%), followed by 18- to 34-year-olds (18%), those with a household income of less than $35,000 (16%) and visible minorities (14%).
Of TV subscribers in Canada, 25% have cut back on their paid TV subscription within the last 12 months to try and reduce costs.
Looking ahead, the survey asked current TV subscribers how many were considering cancelling their service within the next year. Nearly a quarter (23%) responded that they were likely to do so (though the report does state that intent doesn't always translate into action, so the number of people who actually cut the cord is likely to be a lot lower).
Of those subscribers, Anglophones are more likely to consider cutting the cord (24%) compared to Francophones (20%), with visible minorities (34%), cell phone-only homes (32%), 35- to 49-year-olds (31%) and households with kids under 12 (29%) the most likely to consider getting rid of cable.
On the other hand women (21%), Canadians over the age of 65 (14%) and those with a high school education or less (18%) have lower interest in cord cutting.
Image: Shutterstock