Brian Cooper brings sport sponsorship know-how to Ryerson
The CEO of the Dentsu Aegis agency has joined the university's Ted Rogers School of Management as an executive in residence.
MKTG Canada CEO Brian Cooper doesn't want to dull the shine on the sports and entertainment sponsorship business for prospective students. But he does want them to realize that it's just that – a business.
"Sports and entertainment always sound great and sexy; people think that Sidney Crosby is going to come into the office and you're going to be negotiating with him on a contract," he said. "But it's a nine-to-five job and turns into a regular job like any other one. The only difference is that it's the business of live sport and entertainment."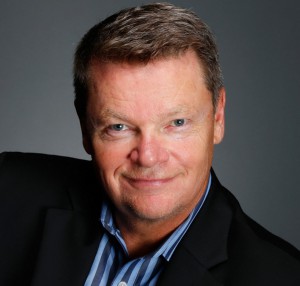 Cooper has education on his mind because he's the newest executive in residence at Toronto's Ryerson University Ted Rogers School of Management. He will be working with program administrators to develop the sports business curriculum, including its MBA specialization as well as related programming at the undergraduate and executive education levels.
With live sports being one of the reliably consistent drivers of viewership in a fragmented media landscape, having students understand the business behind it is more important than ever, said Cooper, as this popularity makes it stand out as a career choice to undergrads and MBA students, he added.
Cooper said his goal is to bring students into the day-to-day business of sports and entertainment marketing and uncover the mystery behind the metrics and deals that drive the modern industry.
In addition to working on curriculum, Cooper will be involved in the creation of a sport innovation hub, said Steven Murphy, dean of the Ted Rogers School of Management, in a release.
"Live sports are driving the majority of tech and innovation, and live sports are becoming billion dollar businesses," Cooper told MiC. "In the past, I don't think they were as sophisticated, complicated, or of the same size that they are today."