Viceland unveils fall lineup
The youth-focused specialty has set the premiere date for Nirvanna The Band The Show and new scripted series Fubar: Age of Computer.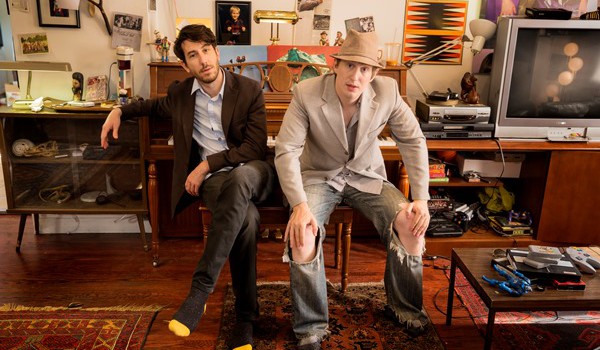 Rogers Media and Vice Media have unveiled the fall schedule for youth-skewing lifestyle and entertainment network Viceland Canada.
Season two of the channel's first-ever scripted series Nirvanna the band the show (pictured), hits the airwaves Nov. 3 at 10 p.m.
The premiere will be immediately followed-up by Fubar: Age of the Computer. The eight-part, half-hour series reunites the director of the cult classic Michael Dowse and stars David Lawrence and Paul Spence, who return as Terry and Dean. The television adaptation of the film franchise follows Terry and Dean as they flee the Fort McMurray wildfire and end up in an illegal Calgary basement suite.
The channel is also adding three digital series adaptations to its TV programming lineup. Viceland's Epicly Later'd, which premieres Sept. 6 at 10 p.m. is adapted from Vice's first digital series of the same name. It follows the ups and downs of skate boarding's biggest characters.
The Trixie & Katya Show, a weekly comedy/talk show starring RuPaul's Drag Race alumni Trixie Mattel and Katya Zamolodchikova, debuts Nov. 1 at 10 p.m. The series is based out of the duo's popular YouTube show UNHhhh. 
GQ web series Most Expensivest Shit is also being adapted for TV screens as Most Expensivest. The Viceland series, hosted by hip-hop star 2 Chainz, debuts Nov. 1 at 10:30 p.m. Shot in New York and Las Vegas the show looks at all manner of products and services and asks: "Is it worth it?" The show is a co-production with Condé Nast Entertainment (CNÉ) and Mustache.
Returning U.S. programming includes Bong Appetit on Sept. 14 at 10:30 p.m., Cyberwar on Oct. 3 at 10 p.m., Weediquette on Oct. 17 at 10:30 p.m. and Hamilton's Pharmacopeia on Nov. 28 at 10 p.m.