The CRTC's TV code comes into effect today
Cable cos must now make things like promotional offers and pricing changes clear to customers.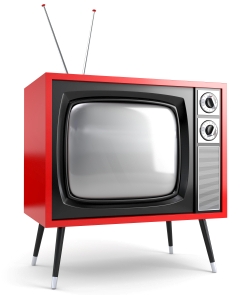 The CRTC's Television Service Provider Code comes into effect today.
As of Sept. 1, the code is mandatory for most TV service providers, including those that operate using cable, satellite and IPTV.
Rules in the code generally make details of signing with a TV service provider more clear. Service providers must now provide customers with a critical information summary that includes a comprehensive list of channels or packages they subscribe to, the monthly charges for services, the commitment period and how to file complaints.
Providers must now also clearly set out the duration of promotional offers, outline regular pricing once discounts end and any obligations placed on consumers if they accept the offer, such as a minimum commitment period.
Thirty days' notice must be given to customers in the event of changes in channel pricing, bundles or rental equipment. Companies must also provide customers with a timeframe and information on any potential charges regarding service calls for installation and repairs.
Canadians with disabilities will also now be entitled to a 30-day trial period to determine whether services meet their needs, and TV providers must provide them with copies of their agreement in alternative forms free of charge, upon request.
Customers that are unable to resolve issues directly with their television service providers now have the option of sending a complaint through to the Commission for Complaints for Telecom-television Services (CCTS), who will be administering the code. The CCTS will have the authority to require service providers to compensate customers on top of any amount that needs to be refunded to correct a billing error. The CCTS has previously only handled complaints from customers on telecom issues regarding internet or phone services. Whether or not consumers will use the CCTS to issue complaints remains unproven. According to research commissioned by the CCTS, 20% of Canadians had heard of the third-party watchdog, and only 2% of those who believed they had recourse for an unresolved complaint said they would take it to the group.
The idea for the code came about during the 2014 Let's Talk TV hearing, when the regulator heard frustrations from Canadians over TV service providers not always providing clear or adequate information about service packages and pricing. A draft Television Service Provider Code was issued in 2015, with a final version available in 2016.