Falling print revenue dogs Yellow Pages in Q3
CFO Ken Taylor said the company no longer anticipates it will finish 2017 with overall digital revenue growth.
The Yellow Pages' customer count and revenue saw year-over-year decreases in its third quarter of 2017.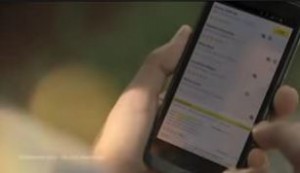 Total revenue across Yellow Pages' two segments (its native advertising properties known as the "YP" segment and its agency segment) was $181.4 million for the quarter, down approximately 10% from the same period in 2016.
Ken Taylor, CFO, attributed this softness to weakness in print revenue, which dropped 29% in the YP segment and 22% overall.
Digital revenues, which now account for 73.2% of the company's total revenue, declined by $5.8 million or  4%. The majority of the decline came from the YP segment's digital business ($4 million), with a $1.3 million decline from the agency segment.
The company's overall customer count decreased 3.9% (approximately 9,500 customers) year-over-year. Taylor pointed out that the number of digital-only clients grew to 85,400, representing 17% growth. Total digital visits to the company's online network also grew 54% to 169 million. However, despite the growth, Taylor cited lower spending per client and new customers opting for the company's lower-price services.
Taylor identified the results as "weaker than expected," and said the company no longer anticipates ending the fiscal year with an increase in digital revenues compared to 2016.
The company is also lowering its total revenue predictions for the fiscal year 2017, anticipating revenue between $750 million and $760 million. Customer count is expected to come in at 230,000, consistent with the previous quarter's predictions.
Although the company's total operating expenses for the quarter ($135.2 million) were lower than those in 2016, the Yellow Pages posted a net loss for the quarter of $4.4 million, compared to net earnings of $3.8 million in Q3 2016. Taylor attributed the decline to the impact of impairments and losses from certain investments, totaling $4.8 million.
When asked during an investors call if the company anticipated digital growth in 2018, Taylor said there was "potential," but could not offer guidance on 2018.