Employee buy-out sparks hope for local newspapers
Ad sales are not expected to rise, but staff predict a nimbler operation with fewer overhead costs can double-down on local coverage and advertiser relevance.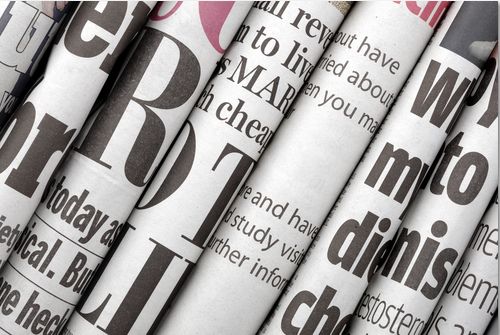 Canada's community newspaper business has just seen the high-profile closure of dozens of local Ontario newspapers by nationally run media companies, but one Saskatchewan paper has bought its independence in a bid to continue its shift to more local content and relevance.
The Prince Albert Herald  has been acquired by its employees for an undisclosed sum. The deal, which is expected to close in the coming weeks, was made with its current owner, Alberta-based Star News Publishing.
Staff at the paper told MiC the change doesn't expand its base of potential advertisers, but managing editor Peter Lozinski said it does allow for more control to manage overhead costs.
The paper currently has 10 full-time staff.
Star News had announced its intention to leave the print news business in the province altogether by selling or closing its papers. It shuttered its Moose Jaw Times-Herald earlier in December. As a result, staff at the Prince Albert Herald expect news outlets in the larger cities of Regina and Saskatoon to cover the southern population of the province and fill in that gap.
Publisher Donna Pfeil said there's now an opportunity to bolster the Herald's credentials among northern readers. In addition to its Tuesday-to-Saturday dailies, the paper distributes a 26,000-edition weekly paper on Thursdays to serve towns north of its city centre and a quarterly publication that reaches "fly in" communities in the far north.
"We have a viable product," said Pfeil, who says her paper represents "essentially, the whole north. I believe we'll have the backing of the community of local business owners."
Star News acquired the paper in May 2016 from Transcontinental, which had mandated the inclusion of national and provincial news. When it acquired the paper, Star News removed those pages. "We're getting good feedback from readers that this is what they want to see," Lozinski said.