Yellow Pages cutting 500 jobs
The digital media company is trying to reduce costs as it seeks to stabilize its customer base.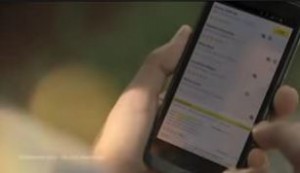 Digital media and directory company Yellow Pages is cutting 18% of its workforce nationwide in an effort to reduce spending.
Approximately 500 positions are being cut across all departments. Yellow Pages Limited operates digital media properties such as YP.ca, RedFlagDeals.com, Canada411.ca, and Bookenda.com, among others.
"Decisions that materially impact our employees are difficult but absolutely critical to securing the near-term health of the business while we build a great company that provides excellent opportunities in the future," said David A. Eckert, the company's CEO, in a statement.
"Today's actions are one element resulting from a comprehensive review of our operating and capital spending, aimed at creating a strong financial basis for stability and growth. We are continuing to make focused investments for profitable future growth," he said.
In its Q3 financial statement in September, Yellow Pages Limited reported $181.4 million in revenue, a 9.8% decline from the same period in 2016. Digital revenues accounted for $132.8 million of that total, but that was itself a 4.2 % decline over last year. Print revenues decreased 22.4% year-over-year to $48.5 million
The company also noted at that time that its customer count had decreased 3.9% year-over-year and that it is now placing "increased emphasis on growing the customer base through the acquisition of high potential customers and the retention of existing customers to stabilize and grow the company's revenues."
Yellow Pages says the workforce reduction will result in a $17 million impairment charge.