La Presse focuses on branded content with new magazine
The lifestyle-based Dada will contain about 40% branded content, giving advertisers more content marketing opportunities.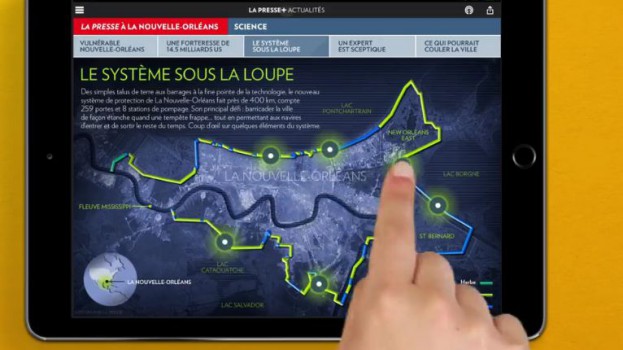 La Presse's new editorial product, Dada, is set to launch as an inset in the April 22 issue of La Presse+.
The digital monthly magazine will focus largely on lifestyle verticals such as travel, food and finance. The title Dada refers to the French term for hobbies and passion, something Émilie Goudreau, director of media creativity and content marketing at La Presse, said is fitting for the magazine.
She told MiC that Dada will be a mix of about 40% branded content and advertising and 60% original editorial content. The branded content-heavy magazine was created after increasing advertiser demand for more content marketing opportunities.
"We felt that we didn't have the right offering to meet the clients' objectives," she said. "Often, clients want to know more about our content because it's common to ask, 'How can we align with this article?' And normally, that is not something we allow. This adds a new solution where client work can be more integrated and the client can be aware of the content in advance."
While she described Dada as a promotional magazine, she said there will still be a great balance of original editorial content by La Presse's staff and freelancers. "We don't want to feel like it's an infomercial," she said. "There will be many articles without any [brand] integration."
Currently, the La Presse+ tablet product sees about 500,000 opens per month.
There are no plans to make any new hires for dedicated editorial or sales roles with Dada.