Brands and consumer centric marketing
Speakers from BMW, L'OREAL, Mindshare, address consumer-centric marketing at DPAA Summit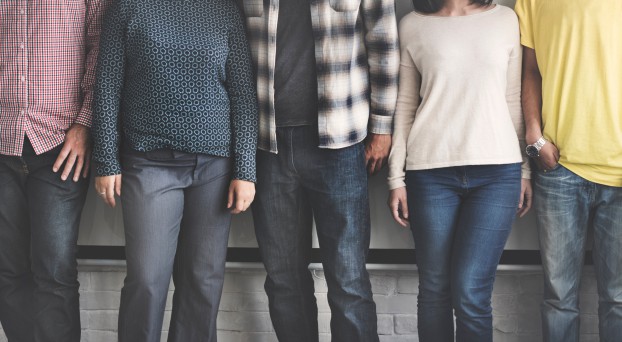 It's no secret to anyone in the media business that consumers' media habits are majorly shifting.  As we have become a mobile, urban society, with the populace out and about more than ever; we have also seen Out Of Home (OOH) advertising grow increasingly digital. This includes digitization of processes, services, data collection, targeting, ROI delivery, programmatic tools and digital screens.   In this environment, we also see digital and video everywhere, including outside the home. .  How the advertising community is addressing these existential changes will be thoroughly explored at DPAA's Video Everywhere Canada Summit to be held at Cineplex's Rec Room in Toronto on May 14.
Video Everywhere Canada marks the first Canadian Summit for DPAA – the global trade group representing the fast-growing Digital Out-of-Home (DOOH) industry, a sector seeing 13% YoY growth globally and which includes not just familiar digital billboards but screens in malls, gyms, elevators, cinemas, colleges, salons…everywhere!
According to Barry Frey, CEO of DPAA, "Video Everywhere Canada will offer the latest learnings in OOH and thought leadership from today's leading brands and agencies." The robust agenda includes a Mazda case study which utilized visual detection, a new tool for DOOH publishers; a live demo of programmatic OOH with panellists that include McDonald's, and the release of DPAA's first Canadian Media Decision Makers study.
We caught up with three of Summit's key speakers to take a closer look at their sessions.
L'OREAL
When Stéphanie Binette, Chief Marketing Officer for L'Oréal Canada, takes the stage for a fireside chat with the DPAA's Frey, she'll talk about how L'Oreal markets today.
Binette, whose consumer-centric marketing approach is firmly rooted in data, will be speaking about how her team at L'Oréal is addressing that changing ecosystem.  In the past, media was a one way communication – from the company to the consumer. Today, that communication has turned into a one-to-one relationship with the consumer, she noted.
BMW
Michael Oliver, National Manager Brand Communications for BMW Canada, sees the same big changes when it comes to how consumers interact with media from within their vehicles.  In his talk, he will be sharing examples and key considerations for marketers when considering this "intimate" environment as a component of their Digital Out Of Home strategy.
Media usage, and what's possible, has changed dramatically – and rapidly. In the past, the most personalized communication consumers could expect from their car was when the "check engine" alert would come on. Now, your automobile is being loaded with your personal preferences. No conversation about digital media outside the home is complete without discussing the future of in-vehicle communication, Oliver contends.
Mindshare
Devon MacDonald, Chief Strategy Officer for Mindshare Canada, who will be taking over the CEO role there in August, will also be talking about how brands are embracing media opportunities in a world of rapidly changing consumer behaviours.
MacDonald looks at how consumers are making major buying decisions today, the window of time for these decisions, and the dramatically decreased number of brands in the consideration set. How marketers have been forced to adjust to this new reality, especially in their use of media and video, is key.
DPAA
DPAA members in Canada and globally, are excited for this first Canada based DPAA Summit. In addition to its Canadian Media Decision Makers Study, DPAA will show early results of new work in the area of programmatic OOH Advertising. DPAA has over 100 members around the world. Members include OOH Publishers, ad tech, research, mobile location data firms and buy side ad companies. In addition to its Video Everywhere Summits in New York and Toronto, the association offers members data standards, programmatic guidelines, advertiser meetings, quarterly mini summits, curated experiences at CES, Cannes Lions, London Digital Signage Week and DMEXCO. For more information on DPAA visit www.videoeverywhere.com, to register for the May 14 Toronto event go to www.VideoEverywhereCanada.com