Quebecor's Q1 revenue up, but media down
Lower revenues from advertising with TVA Network and subscriptions on TVA Sports were offset by growth in Club Illico.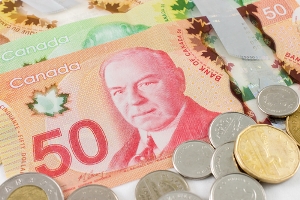 Quebecor revenues were up for Q1 on the back of subscriber additions for its OTT service Club Illico and growth in its telecommunications business.
The Montreal-based telco posted revenues of $1.01 billion for the first quarter of 2018, up $5.2 million (0.5%) from a year ago.
Despite the growth, it wasn't as positive a story in the media segment.
Quebecor's media, revenues (from its broadcasting and magazine business) fell 5.9% to $173.2 million, from $184.1 million a year ago. Within the segment, broadcasting revenues decreased $2.6 million (3.2%) to $248.7 million, largely because of lower advertising revenues at TVA Network and lower subscription revenues at TVA Sports.
Earlier in the quarter, Quebecor subsidiary TVA Group announced it has entered an agreement to acquire Longueuil, QC-based Serdy Média and its associated group of companies in a transaction worth $24 million. With the transaction, which is still subject to the approval of the CRTC, TVA will take control of the specialty channels Évasion and Zeste. "We are confident that incorporating these two respected brands into our group should enable them to reach more consumers across all platforms and give them additional resources to drive their growth," said France Lauzière of the acquisition in a statement issued with the quarterly report.
However, revenues in Quebecor's telecommunications business grew 2.3% to $823.4 million for the quarter, up from $805 million in Q1 of 2017, due largely to growth in its mobile and internet business. Within the segment, cable TV service revenues decreased by 1% year-over-year to $248.7 million for Q1, due to a decrease in the customer base and VOD and pay-per-view orders.
That said, Club Illico saw subscriber growth. According to Quebecor, the streaming platform has added 58,900 subscribers in the last 12 months (an 18.2% increase year over year), with 21,800 of those additions coming in the most recent quarter. In total, revenues for Club Illico were up $2.1 million (23.3%) to $11.1 million for the quarter. In the financial report, Quebecor said the Club Illico gains were "essentially because of subscriber growth." As of March 31, 2018, the service had 1.63 million subscribers.
News of the uptick in subscriber numbers comes as Quebecor Content looks to increase its investment in Quebec-produced projects. Last month, Quebecor Content announced it will begin investing in locally produced original feature films. The company plans to go into development on three features this year, with all of them debuting on the Club illico platform and later airing on TVA Group's platforms. It also announced Monday (May 7) that it had appointed Louis Pearson to the newly created role of director of film development.
TVA Group also in January acquired the assets of equipment rental service provider Mobilimage for $2.7 million. Mobilimage's assets have since been combined into TVA Group's film production audiovisual operations.
Image: Shutterstock