Marketers plan to increase use of location data (study)
A new report from 451 Research shows that journey mapping and fuelling automation are driving the need for more location data.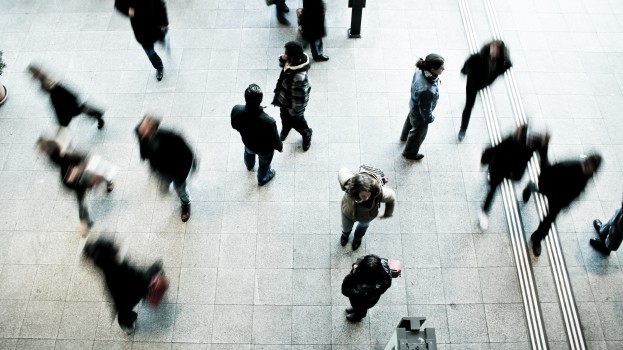 For the last year, the term "location is the new search" has been on the rise. And, if a recent study by analytics firm 451 Research is correct, location is only going to become more crucial in media plans.
According to a May survey of 150 North American marketing professionals (including those in Canada), 90% say they currently use location data for marketing, and 82% say they will increase their location data usage over the next two years.
Now, as marketers become more invested in location data, they're also becoming more specific about how they use it, beyond just ad targeting. For example, most respondents (71%) said they would be interested in using location data for competitive intelligence. Integrating offline and online advertising efforts (such as timing a mobile ad served following exposure to an OOH ad) was the second-most popular anticipated use of location data, with 57% of respondents saying they were interested in that.
The biggest reasons marketers use location data – and plan to use more in the future – are journey mapping systems, and fuelling automation in their marketing platforms. Both statements resulted in 65% of respondents agreeing that these were important priorities. In a close second was building personalization and recommendation engines (64%), while attribution and reporting also scored high (61%). Geofencing, however, still remains a relatively low priority (57%, the lowest response on the list).
The study also looked at where marketers currently get their location data. All respondents get location data from point-of-sale data, although 55% use individual customer data whereas 45% use aggregate data. Just over half (55%) use regional census data, and 51% use customer addresses. Slightly less popular is using location data gained from Wi-Fi access (47%) and GPS 45%), while beacons are the least popular at 22%.
The firm stated that although beacons and Wi-Fi technology were once viewed as a "promising route" for finding detailed movement information at the in-store level, marketers revealed in their discussions with 451 that the technology was "too far ahead" of their needs. However, 451 stated in its report that it believes beacons and Wi-Fi will soon become more prominently used as companies look to bridge the gaps between online and offline channels more efficiently.