Canadian entertainment revenues to grow 3.7% per year: report
Internet access and OTT services are driving revenue growth in the industry, according to PwC's Global Entertainment and Media Outlook 2018-2022.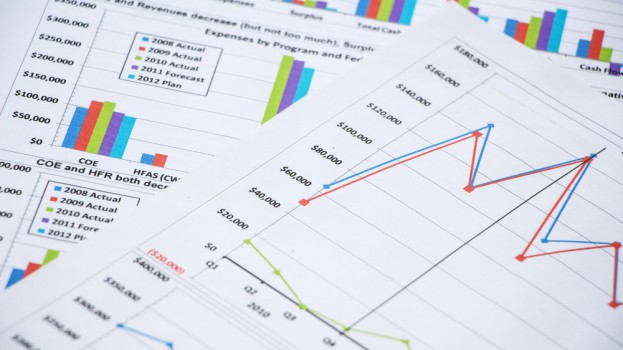 Canada's entertainment and media sector will see total revenue rise at a compound annual growth rate (CAGR) of 3.7% over the next five years, driven by growth in the internet and OTT sectors, according to PwC's report "Global Entertainment & Media Outlook 2018-2022."
Canada has the fifth-largest OTT video market globally, after the U.S., China, Japan and the U.K. OTT revenues in Canada grew 3.4% year-over-year in 2017, reaching $1.53 billion, according to the report. The sector is expected to continue to grow at a more moderate pace going forward, with a 5.2% CAGR through 2022. Netflix dominates the OTT space, with an estimated 6.9 million subscribers in Canada as of the end of 2017, though new Canadian and international players also have a foothold in the market. Bell Media's CraveTV hit 1.3 million subscribers at year-end 2017.
Turning to linear television, PwC states that the number of subscription TV households continues to rise, but due to strong competition in the market, regulatory restrictions and the growing presence of OTT providers, pay TV revenues declined 2.5% in 2017 to $9.44 billion and will decline by 0.3% CAGR to under $9.3 billion by 2022. According to the report, IPTV will be the only platform to grow over the next five years, at 4.7% CAGR to 3.6 million households in 2022.
As Canadians watch more content online, Canada's internet sector will continue to grow. According to PwC, by 2022, video streaming will account for well over 80% of online traffic. The internet sector, including mobile and broadband access, will see a combined 7.2% CAGR over the next five years. The report states that the continued growth of broadband services, and the relative stability of pay TV is largely due to the lack of affordable unlimited mobile data plans. "One justification for retaining capped data plans is that they enable operators to recoup network investment. Canada's operators may have to consider readjusting their pricing and data bundles to balance consumer demand against network efficiency and revenue growth," states the report.
Meanwhile, the daily unit print circulation for newspapers has fallen from an average 6.1 million copies to 4.4 million copies between 2013 and 2017 – a number that is expected to reach 3.8 million in 2022.
According to the report, publishers should move their customers from print to digital subscriptions while also adding on new digital buyers. This, however, won't stop the 5.6% CAGR reduction in print circulation revenue expected over the next five years.
For the first time, e-Sports made its way into the Canadian report, with projected revenues of $40 million and a CAGR of 22.7% over the next five years. Companies like Cineplex have been in the space for years, with its acquisition of World Gaming in 2015. More recently, Super Channel launched a 24-hour e-sports and competitive gaming channel with digital entertainment company Ginx eSportsTV.