MovieCoin and TV-Two strike advertising and data deal
Smart TV viewers will be rewarded with free content for watching ads and sharing their personal data on the TV-Two platform.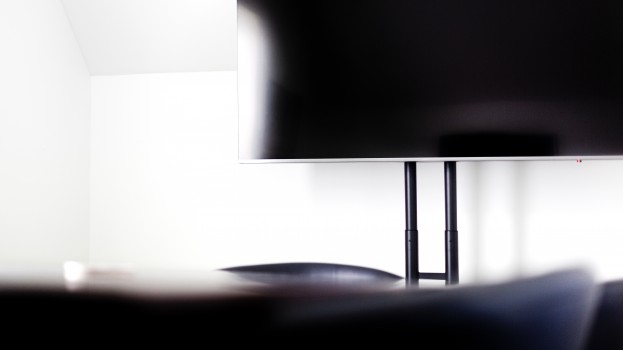 A new deal will pay Canadians to watch movie clips, trailers and ads – in cryptocurrency.
Vancouver-based fintech and entertainment financing company MovieCoin, which finances movies through a "smart fund" of cryptographic tokens, has partnered with smart TV-powered film distribution company TV-Two.
TV-Two, which is available globally through the LG app store, uses blockchain technology to help advertisers gain more data on viewers who watch their ads. In return for consuming sponsored videos and sharing anonymous data with brands, advertisers reward viewers with a specific utility token, known as "Token for Television" (TTV), which they can use to watch more TV and movies. In return, TV-Two promises advertisers more transparency on interactions between users as it relates to brands' ad spend, and content providers receive tokens, as well as consumer insights.
With this new deal, MovieCoin can advertise select motion pictures that have been financed through its platform on TV-Two.
Christopher Woodrow, chairman and CEO of MovieCoin, explained to MiC that the partnership helps Canadian advertisers through TV-Two's audience targeting capabilities. "Together, [we] will automate the resource-intensive manual process of distributing content to suitable audiences, while creating a foundation for measuring interactions between users, content providers and advertisers that tackles a lack of transparency in the modern advertising and motion picture industry."
TV-Two recently engaged in a similar partnership with 20th Century Fox Germany ahead of the release of Deadpool 2, playing trailers and behind-the-scenes clips as commercials for TV-Two users in order to boost movie ticket sales and digital downloads.
Although neither TV-Two nor MovieCoin would share the number of platform users in Canada, TV-Two said it's already sold $8 million worth of tokens on the platform.
For Woodrow, he said the agreement will allow more options for advertising and data gathering for stakeholders in Canada's film and entertainment industry. "It brings an element of personalization to the consumer's viewing experience that is already commonplace in other areas of their lives," he said.