Lacoste combines digital and in-store for first original Canadian campaign
The brand chose to focus on more personalized experience in order to help the campaign feel "more local."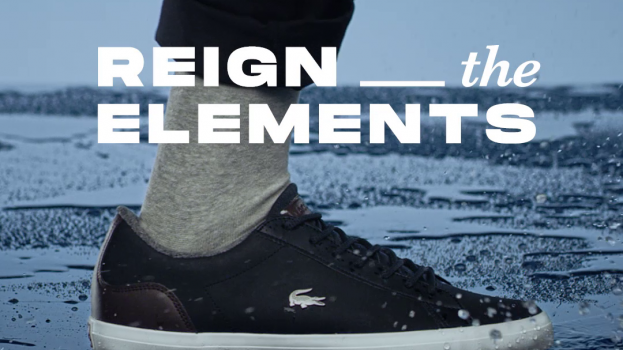 Lacoste Canada has just launched a new Canadian campaign promoting its Winter Technology collection.
Leading both the media buy and the creative effort was Toronto agency CloudRaker. It's the first time Lacoste has made a Canadian media buy that has featured original Canadian creative, as opposed to adapted U.S. or European creative.
To mark the distinctly Canadian messaging – promoting waterproof and water-resistant footwear and apparel – Lacoste partnered with retailer Browns to add an in-store element to the predominantly digital campaign.
The goal of incorporating in-store assets, according to a spokesperson for CloudRaker, was to "resonate with people on a more local level."
Consumers in Ontario, Quebec and British Columbia were the main target of the digital buy, with the brand targeting men and women equally and focusing on the 25 to 45 age range. Digital efforts focused mainly on paid social video and direct-to-consumer email marketing.
Lacoste's media buying activity in Canada has been relatively small compared to its efforts elsewhere. However, the spokesperson explained that the launch of the new more durable and practical Winter Technology line – a slight contrast from a brand often associated with tennis-inspired shirts and crisp casual clothes – made it more natural to create a Canada-friendly campaign.
The "Reign the Elements" campaign's visuals focus around splashing in puddles. The spokesperson explained that the campaign theme aligned with both Lacoste's brand messaging of stylishness and Browns' focus on durable seasonal footwear.