Bell Media rebrands TMN, launches tiered OTT service
The company reveals a major overhaul of its pay TV and OTT strategy, opening access to programming previously restricted to linear subscribers.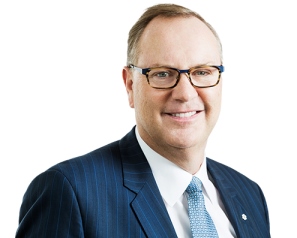 In advance of its Q3 2018 earnings results today (Nov. 1), Bell Media announced a major overhaul of its pay TV and digital strategy, tweaking and expanding its Crave brand, axing the TMN brand and opening online-only access to premium programming.
TMN's linear channels will be renamed Crave 1, 2, 3 and 4 and HBO 1 and 2 and as previously announced, TMN Encore will be rebranded as Starz in early 2019. TV subscribers will continue to have access to linear content via an "authenticated" app (that requires subscribers to sign in via their BDU) but what was TMN GO will now be renamed Crave, and offer live-streams of linear channels, as well all the content offered on the existing SVOD service, CraveTV (which has now dropped "TV" from its name).
Crave the SVOD, which is not tied to a linear subscription, will continue to be offered for $9.99 per month, but now internet-only subscribers are able to add a second tier that includes Bell Media's current premium and pay TV movie programming. Crave + Movies + HBO package, available as of Nov. 5 for an additional $9.99 per month, will offer the 11,000 hours of content currently offered on the existing Crave SVOD (like Killing Eve, Letterkenny and The Handmaid's Tale), plus current HBO programming (such as new episodes of Game of Thrones) and films in their first pay-TV window.
This marks the first time Bell Media will be offering its premium HBO and movie products as a separate online subscription, not tied to a linear package.
In its quarterly investor call, president and CEO George Cope said the new offerings will benefit both television service providers and its existing OTT offering.
"For the first time consumers will have direct access in an OTT model way to see first-time Game of Thrones, Billions and a number of other key product portfolios. We think this is going to help our BDUs from a distribution perspective and also take Crave to another level in the OTT world," he said.
The announcement comes as Bell Media reports solid Q3 results. Revenues for the segment were up 1.1% year-over-year to $731 million in the quarter, as a result of higher advertising and subscriber revenues.
Advertising revenues were up slightly (0.6%) in what EVP and CFO Glen LeBlanc calls a seasonally low quarter for ad spend, while subscriber revenues were up 0.7% thanks to growth in CraveTV and sports streaming services TSN Direct and RDS Direct.
The company reported its specialty TV properties grew audiences by 14% among adults 25-54.
BCE's total TV customer base hit 2.843 million subscribers, up 0.6% from 2.825 in Q3 2017. That includes 1.64 million IPTV subscribers, up 8% from the same time last year. Satellite TV subscribers declined by 31,490 customers.